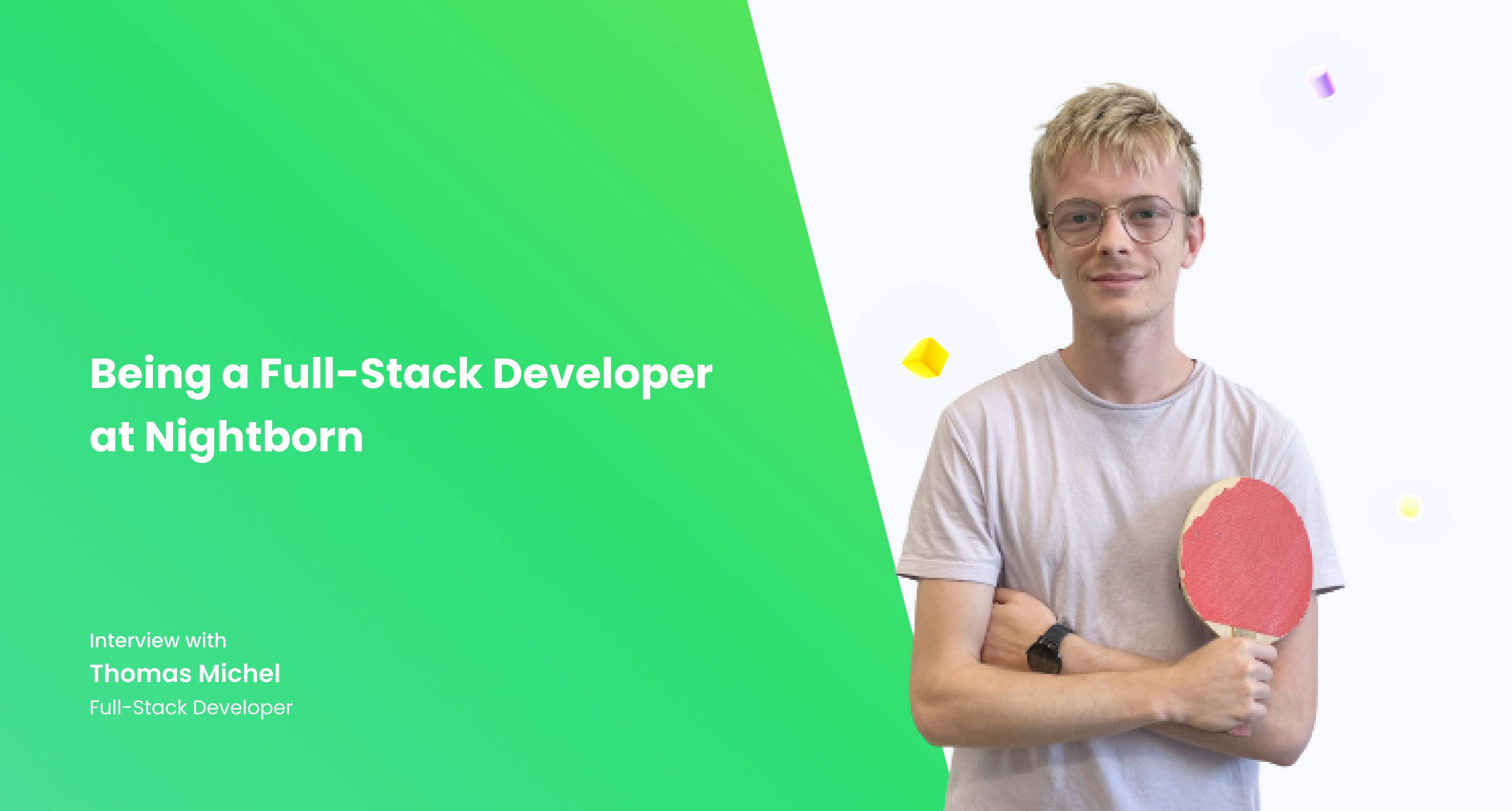 Ever wondered how Full-Stack Developers navigate the complex world of application development, effortlessly handling both the front-end & back-end aspects? Curious about the diverse skills & tools they possess?
Well, in this interview, we'll explore the various aspects of Full Stack Development & delve into the mind of a talented Full Stack Developer at Nightborn, Mister Thomas Michel. 💙
Get ready to uncover insider insights as we explore the challenges & strategies in today's dynamic & ever-evolving software development industry.
Thomas, thanks for doing this interview in your free time! Tell us, how did you become interested in software development?
I started developing at the age of 14 with video games. I created some mods for games that I liked to play & quickly liked the idea of being able to create anything you want simply by typing lines of code.
Developing is very accessible & you can learn new things every day to improve yourself. I'm a guy that's doesn't like doing the same thing over & over again... This is the main reason that inspired me to pursue a career as a full-stack developer.


💡 Mods (Modifications): In the gaming community, "mods" refer to user-created modifications or alterations made to a game, typically by players or fans. Mods can range from simple changes in game mechanics or visuals to more extensive additions, such as new levels, characters, or features.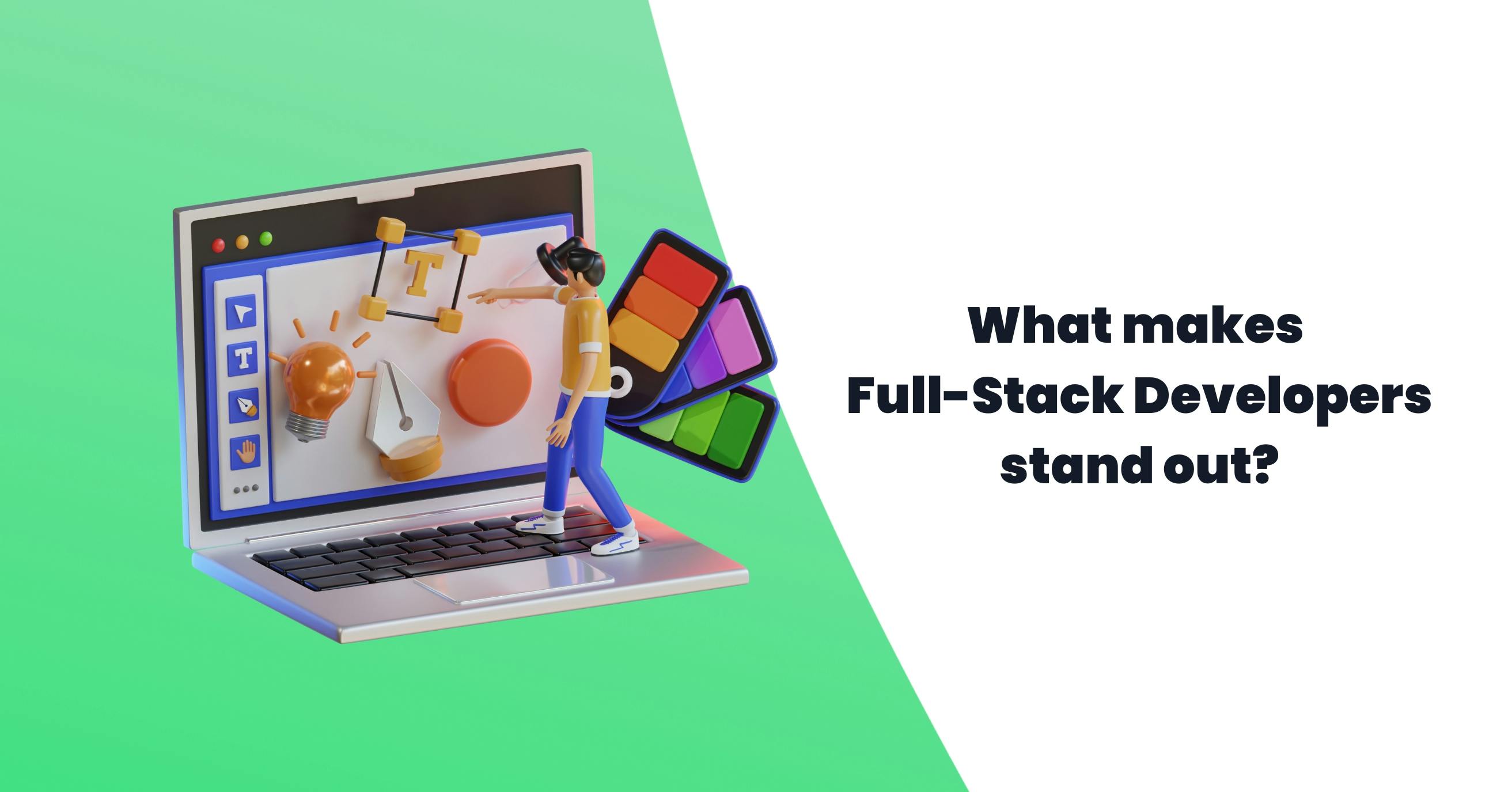 What makes full-stack developers stand out?
Unlike back-end developers who primarily deal with server-side programming & databases, or front-end developers who focus on creating user interfaces & enhancing user experience, We have to handle both.
It's important to have a comprehensive understanding of how different components of an application interact, which allows us to build end-to-end solutions. We're adept at handling server-side programming, database management & user interface development. This versatility enables us to integrate & optimize the entire application.
A Full-Stack developer's holistic approach to problem-solving bridges the gap between frontend & backend teams.
What's the required skill set?
The programming languages & frameworks used depend on the project at hand. As a Full Stack Developer, I work with multiple languages since the backend & front-end may require different ones.
At NIghtborn, we strive to select the specific languages & frameworks based on the project's or client's needs. Having experience with various languages & frameworks, I find it easier to quickly learn new ones as the situation demands.

👉 On the front-end side, I'm skilled in HTML, CSS & JavaScript, as well as modern frameworks like React, Angular, or Vue.js. I pay attention to user interface design, ensuring responsive web design principles & optimizing performance or user experience. Additionally, I'm familiar with version control systems, deployment processes & I possess a solid understanding of software architecture & system design.

👉 On the backend side, I'm proficient in programming languages such as Python, Java, Ruby & PHP. I have expertise in server-side frameworks like Node.js, Django, Flask, or Ruby on Rails, allowing me to build robust APIs, manage databases & handle server configurations.

👉 Database management is also crucial, so knowledge of SQL or NoSQL databases like MySQL, MongoDB, or PostgreSQL is necessary. I'm comfortable working with version control systems like Git & have experience in deploying applications on platforms like AWS, Azure, or Heroku. Additionally, understanding RESTful APIs, authentication mechanisms & security best practices is vital for building robust & secure applications.
Wow, that's quite a list. What tools do you use for that?
Certain tools remain consistent across projects, such as VSCode for programming, Slack or emails for client communication, TablePlus for database management & ClickUp or Notion for task organization.
At Nightborn, we encounter new technologies when new clients bring them to our attention. This necessitates a thorough understanding of the client's application by thoroughly reviewing the documentation of the technologies involved. This helps us grasp the existing work & discover ways to enhance the client's application.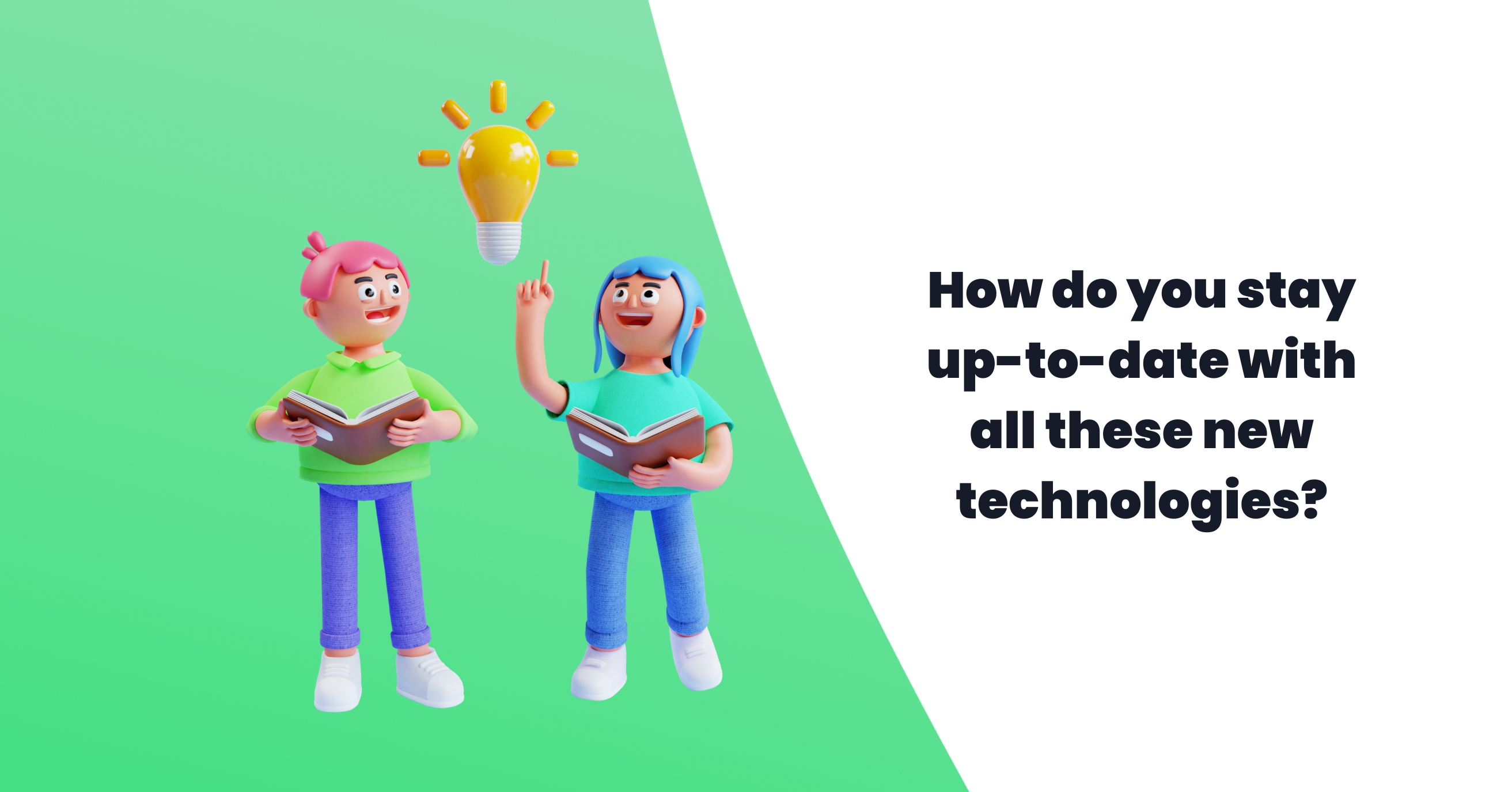 How do you stay up-to-date with all these new technologies?
As part of my regular routine, I dedicate time to reading documentation relevant to the technologies I utilize. Additionally, I engage in code analysis, examining both our internal projects and those of our clients, as well as exploring publicly available code on platforms like GitHub.
Furthermore, I expand my knowledge by exploring educational YouTube videos that delve into topics I'm eager to master. This multifaceted approach enables me to stay informed, continuously improve & broaden my expertise.



Are there any mentorship programs or initiatives at Nightborn that have helped you grow as a Full-Stack developer?
If you're looking to expand your knowledge at Nightborn, Maxime Denuit is your go-to guy. Not only does he provide clear explanations on the board, but he also constantly encourages you to strive for excellence by introducing you to new technologies & recommending insightful readings to tackle problem-solving challenges.
While I may not have any specific experiences to share, the daily learning opportunities have equipped me with a wide range of skills, enabling me to handle almost any task within the agency.



How does this translate to your role at Nightborn?
I take on the responsibility of the entire development process, from conceptualization to deployment & collaborate closely with stakeholders such as clients, product managers & designers, to understand the application's requirements.
I provide insights into technical feasibility during the design phase & then proceed to build the application. I handle tasks such as database management, server-side logic & API development, ensuring seamless integration with the front-end components.
Working closely with front-end developers, I ensure a smooth user experience & consistent design across platforms. Rigorous testing, bug fixing & performance optimization are crucial aspects of my role.
Ultimately, as a full-stack developer, I oversee the entire app development process, delivering end-to-end solutions that meet the needs of users & stakeholders.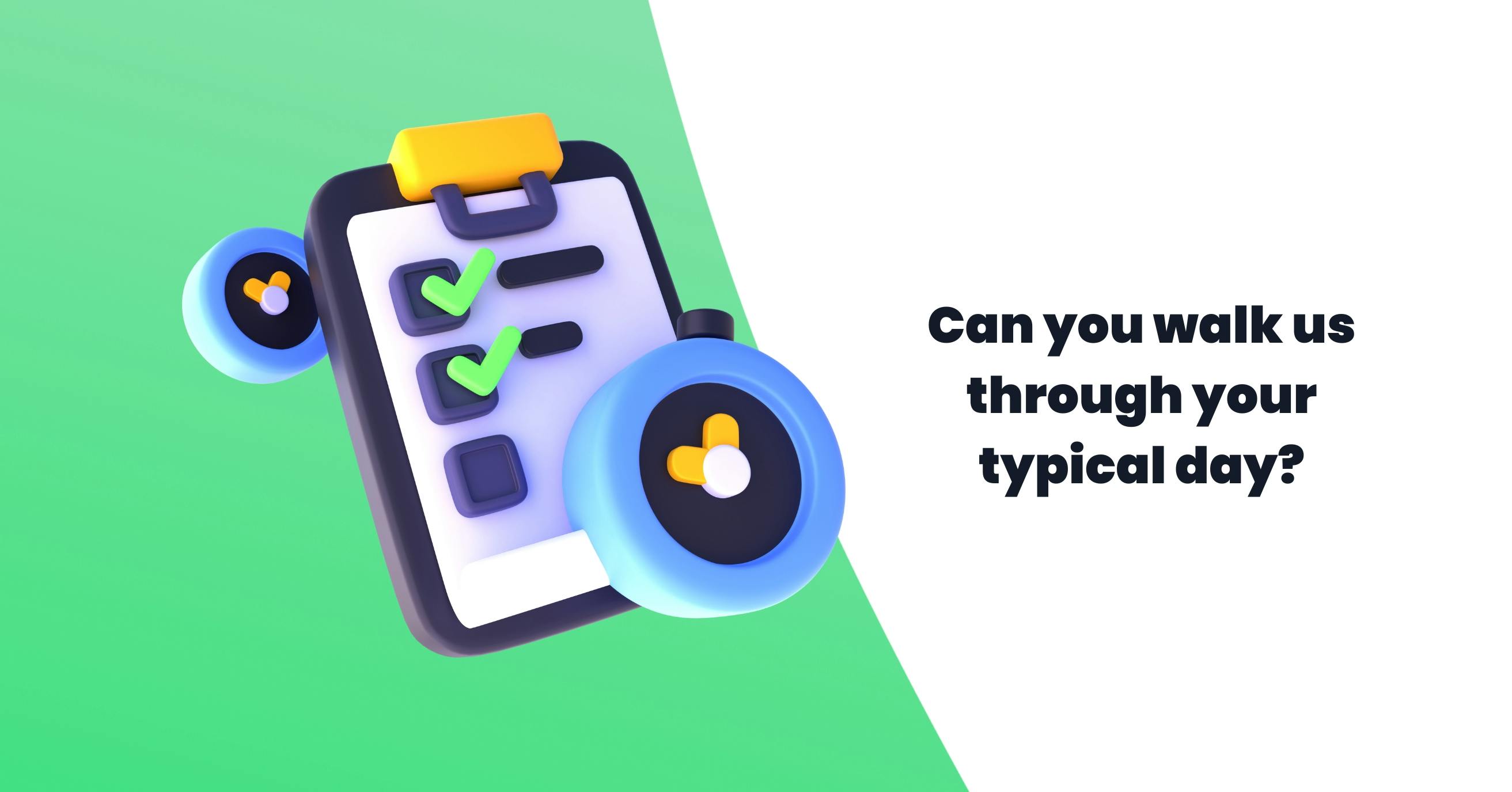 Can you walk us through your typical day?
At the start of each day, we gather for a Daily Scrum or Stand Up meeting with the team. This meeting serves as a brief status update session where we share what we accomplished the previous day, discuss any challenges or roadblocks we encountered & plan our tasks for the day ahead.
Once the meeting concludes, I dive into developing new features or addressing any reported bugs. I spend a significant amount of time coding, writing server-side logic & creating APIs. I debug & troubleshoot issues, ensuring the application runs smoothly.
However, during periods when I'm not actively working on coding tasks, I take the opportunity to analyze upcoming tasks that are in the pipeline. This involves examining the technical aspects of the tasks & estimating the associated costs & time required for the client.
I always proactively seek ways to enhance the efficiency & productivity of our agency. This could involve implementing new tools or processes that benefit everyone in their daily tasks. This translates into agency-side projects, such as Blink & Localize, which further contribute to the growth & improvement of our overall operations.
So, my typical day is a balance between coding, problem-solving, collaboration & continuous improvement to deliver high-quality applications that meet user needs & business objectives.
💡 Blink is an in-house tool developed to tackle redundant code in projects, resulting in a 30% time-saving. It generates customizable code & allows users to retain it even after their subscription expires.
💡 Localize is an internal project that serves as a powerful & user-friendly localization management platform. It streamlines the process of translating & managing software or content, offering collaborative workflows, extensive language support & efficient tools for organizing, editing & deploying translations.


Could you share an interesting project you've worked on that demonstrates the collaborative nature of your work?
In a recent project, I was given the task of single-handedly developing the entire front-end application within a one-month timeframe. Working closely with our UX/UI Designer, Pierre, we prioritized understanding the client's business requirements & maintained a high level of transparency throughout the development process. This approach not only enhanced our communication with the client but also enabled us to identify & resolve potential issues in a timely manner.
The client expressed great satisfaction with the results, leading to a new project order which we are currently working on. 💪


💡 Interview Pierre - What's it like to be a UX/UI Designer at Nightborn?
Can you describe the work environment & culture at Nightborn?
We have a diverse team of young people representing various cultures. We embrace open-mindedness, making it easy for us to engage in discussions & appreciate different perspectives.
Moreover, the co-founders, David & Max, are always accessible & attentive to our needs, fostering a supportive & healthy environment. This positive atmosphere is the reason why we rarely opt for remote work, we genuinely enjoy being in the office (especially for a game of kicker). 😇



Lastly, what advice would you give to someone who is considering joining Nightborn as a full-stack developer?
Don't be insecure! You don't have to be the best & master all the skills to work at Nightborn! What truly matters is the motivation to learn something new every day & to give your job 200% effort. We have a team filled with highly motivated individuals, making it an exciting place to work. The abundance of talented colleagues creates a valuable environment for continuous learning & personal growth.
Sometimes, our enthusiasm can be overwhelming. Personally, I'm deeply passionate about my work, often dedicating 8 to 12 hours a day, including weekends. I acknowledge that this may not be the healthiest approach. However, if you're looking for a tip to stay alert, my biggest tip is to eat bolognese pasta & drink red-bull every day.
Thanks for sharing your valuable insights, Thomas! I can confidently say just one thing: keep coding, keep innovating & let your creativity shine.
Your passion & dedication to your craft will undoubtedly lead to remarkable achievements. 🙌
Did you like this interview? Then be sure to check out these interviews as well:
💡 Nightborn & Interns, a better love story than Twilight 🙌
💡 Youssef's insights - A front-end development intern's perspective