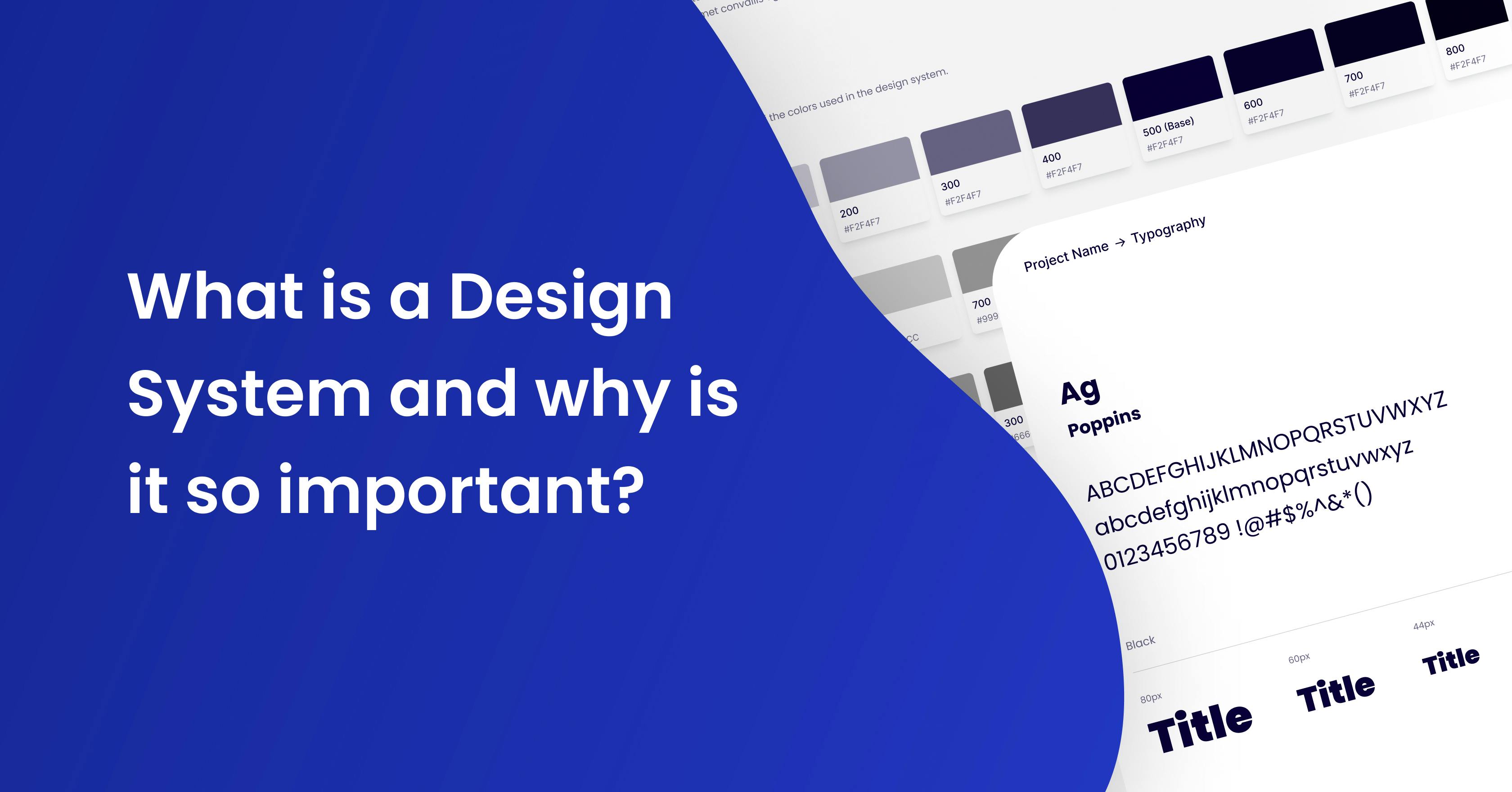 Design systems can be found everywhere and in almost everything. They're in your smartphone's operating system, your work's laptop, and even on the websites you visit.
Big brands and design agencies aren't the only ones who use design systems. A design system can help you improve the quality of your work, designs, and products whether you're a freelance designer or a small business.
But what exactly is a design system? What goes into the creation of a design system? Why would you want to use them?
👉 In this blog, we'll answer these questions and explain why we use Figma at Nightborn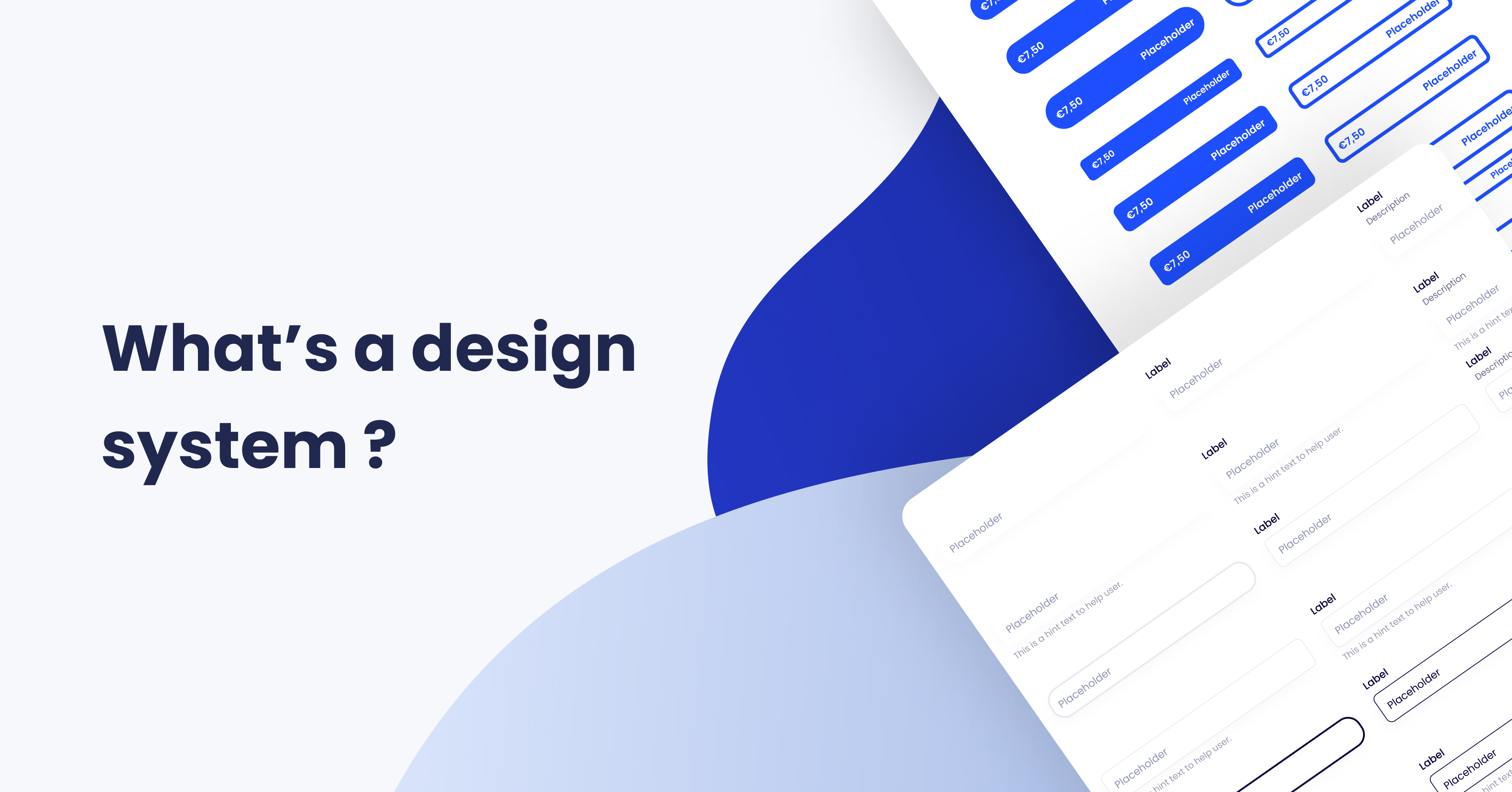 What's a design system?

In general, it's mainly a framework for creating standard guidelines for a particular project or product. However, design systems are not just about style guides, UI kits, and component libraries. They are a mix of these and more.
It includes code snippets and development resources, documentation, page screenshots, image examples, design guidelines, relevant tools, documents and articles, style guides, reusable components, and all other digital assets useful for the overall web design workflow.
A design system can be thought of as a large data library that serves as a valuable document with essential instructions and examples.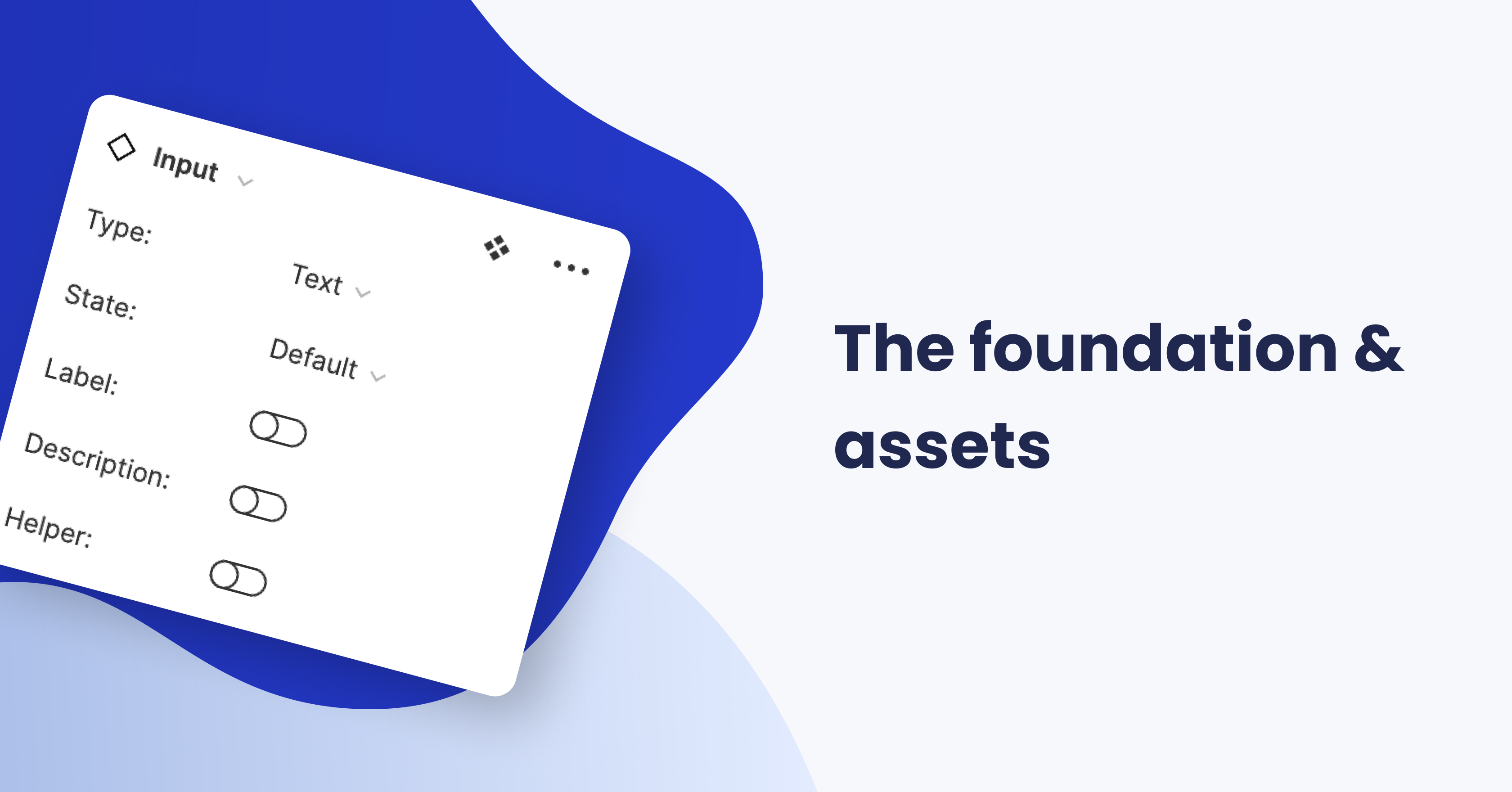 The foundation & the assets.

We can divide it into two main categories: the foundation and the assets.
The foundation is a library containing all the main appearances of your application: In this group, we can find the colors, typography, grids, spacings, and visuals such as icons, illustrations, and logos. With some additional rules such as borders, rounded corners, shadows, textures, elevations, and depths.
At Nightborn, this part of the design system is set in Figma's Styles, where a library of all these rules is created.

The assets are the building blocks useful for our design. This becomes the UI library, or pattern library, where we create new reusable components that help create and manage consistent designs across projects. We can divide them into:
Elements: basics such as buttons and icons
Components: modules. i.e. an assembly of more elements, such as a search form
Regions: zones or organisms, a larger area of the UI, for example, left-hand navigation
Layouts: the web page and how it is structured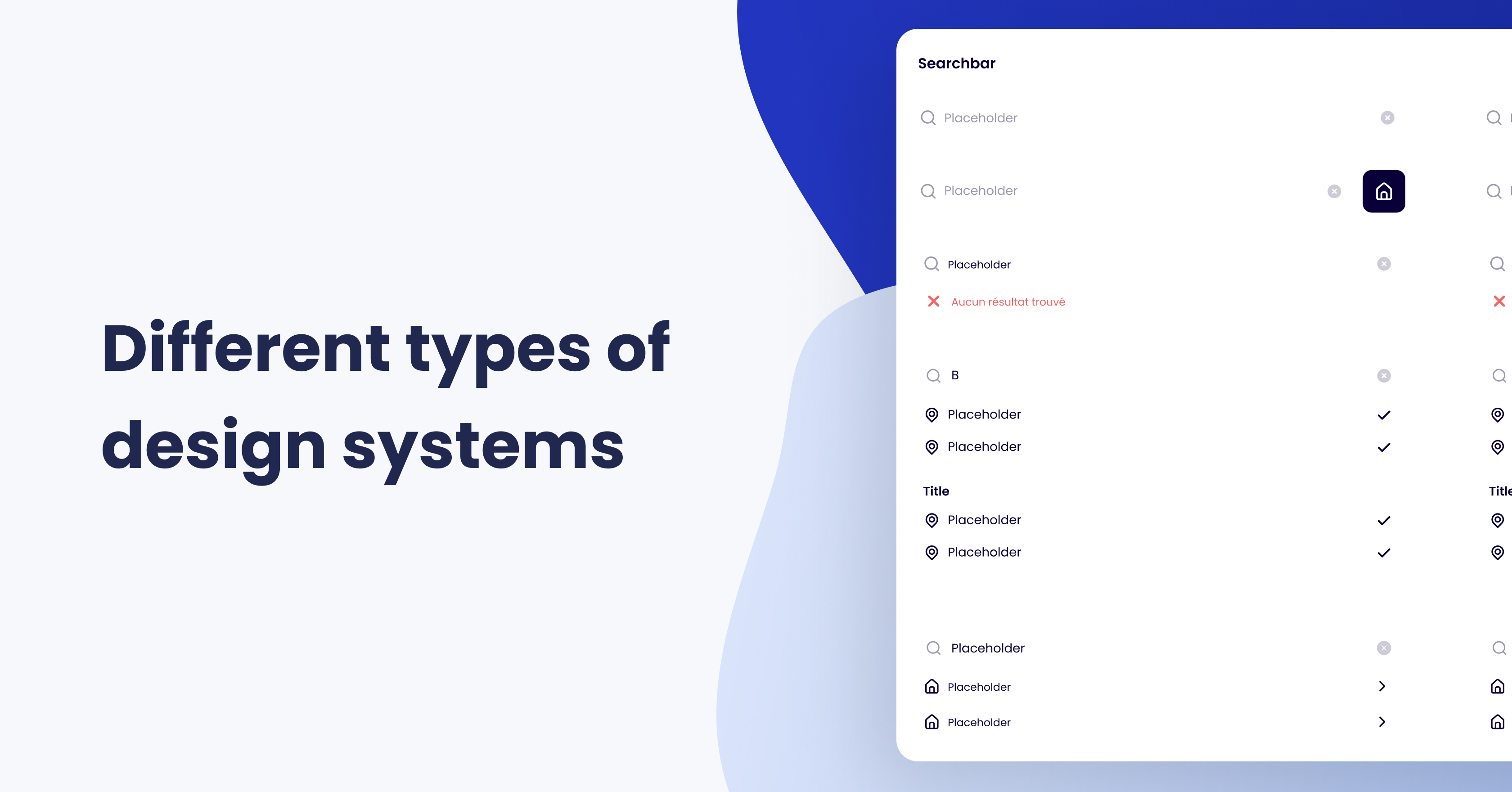 Different types of design systems

The word "design" in the design system refers to the overall process that goes into graphic and web designs, but also refers to product design and user experience design. A design system can be applied in a variety of ways. They may be used to create consistent user experiences, branded products, scalable apps, and much more.
As a result, you'll come across a few different types of design systems. We'll go over the three most common design systems in use today.
Product design systems: A framework for creating a product that gives you a complete set of components for building apps.
Brand design systems: Used to create guidelines for designs being made by businesses. It includes multiple sub-categories like identity design, visual design, style guides, and more.
User Experience (UX) Design Systems: It's important to use design systems to create user experiences that generate results. i.e. creating funnels to generate leads from website visitors to turn them into customers.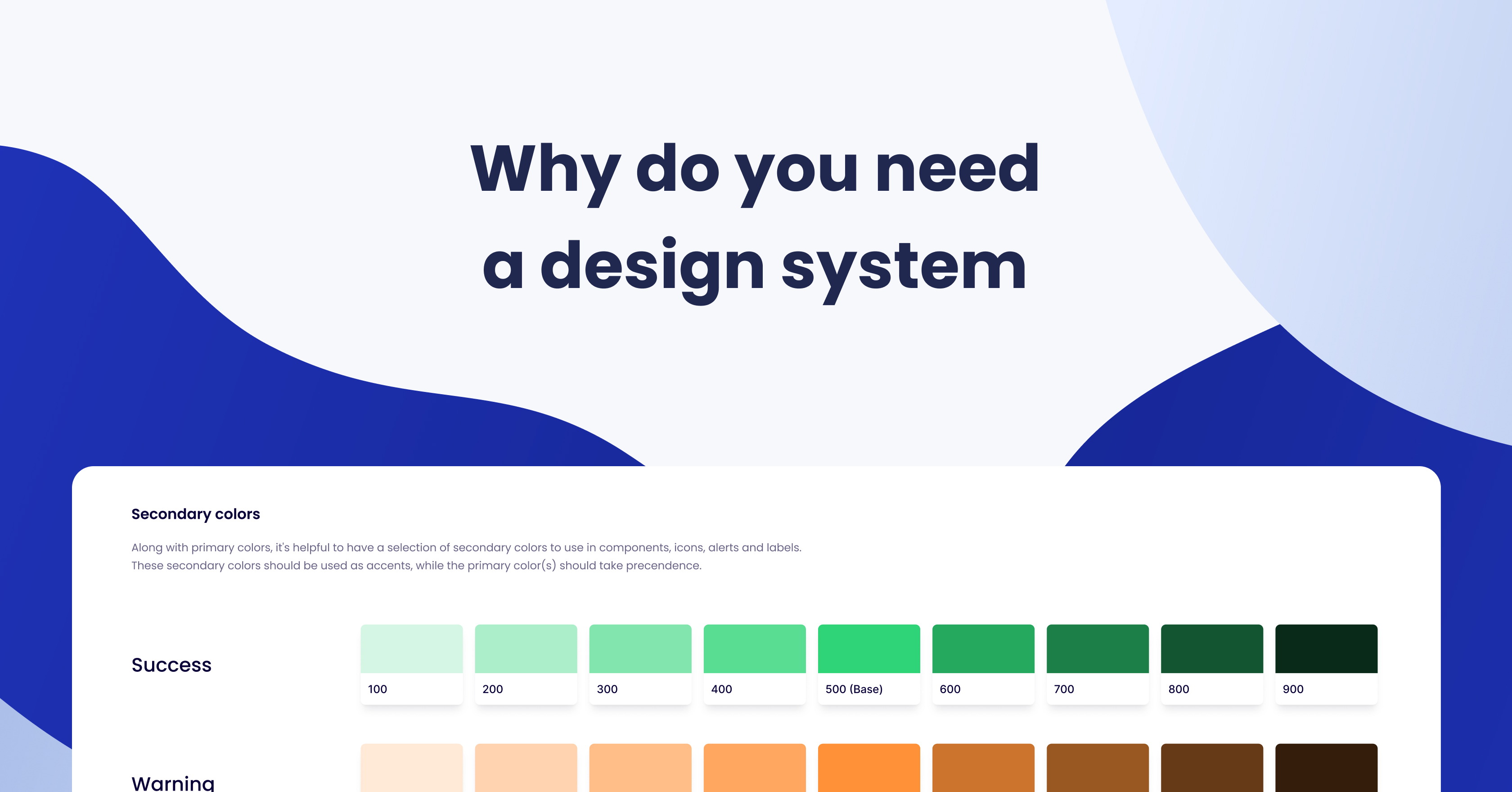 Why do you need a design system?
Create consistent guidelines and components that you can reuse to develop more consistent visual designs and products.
Provide better user experiences (UX) across platforms: Allowing to keep consistency across any number of app or product designs. If you're using a mobile app and find a very different and confusing user experience on the desktop version of the same app. Then this is a strong indication of a lack of a design system. A design system allows you to keep consistency across any number of app or product designs. Which leads to more improved user experiences across platforms.


💡 Want to read more about cross-platform development? 👉How cross-platform development improves client satisfaction


Make easily scalable products: Products keep evolving and shifting focus. This is especially true with today's startups. Along with these changes, your designs and user experiences will most likely alter as well. A design system enables you to scale and adapt your products while keeping them consistent.
Improve efficiency: It will save a huge amount of time and effort that goes into product development. And in turn, make your teams more efficient and productive.


It's important to note that having a pattern library or a collection of codes and UI elements only shouldn't be treated as a finished design system. There's a lot more to a comprehensive design system in terms of design fundamentals, building your own design system as well as overall implementation.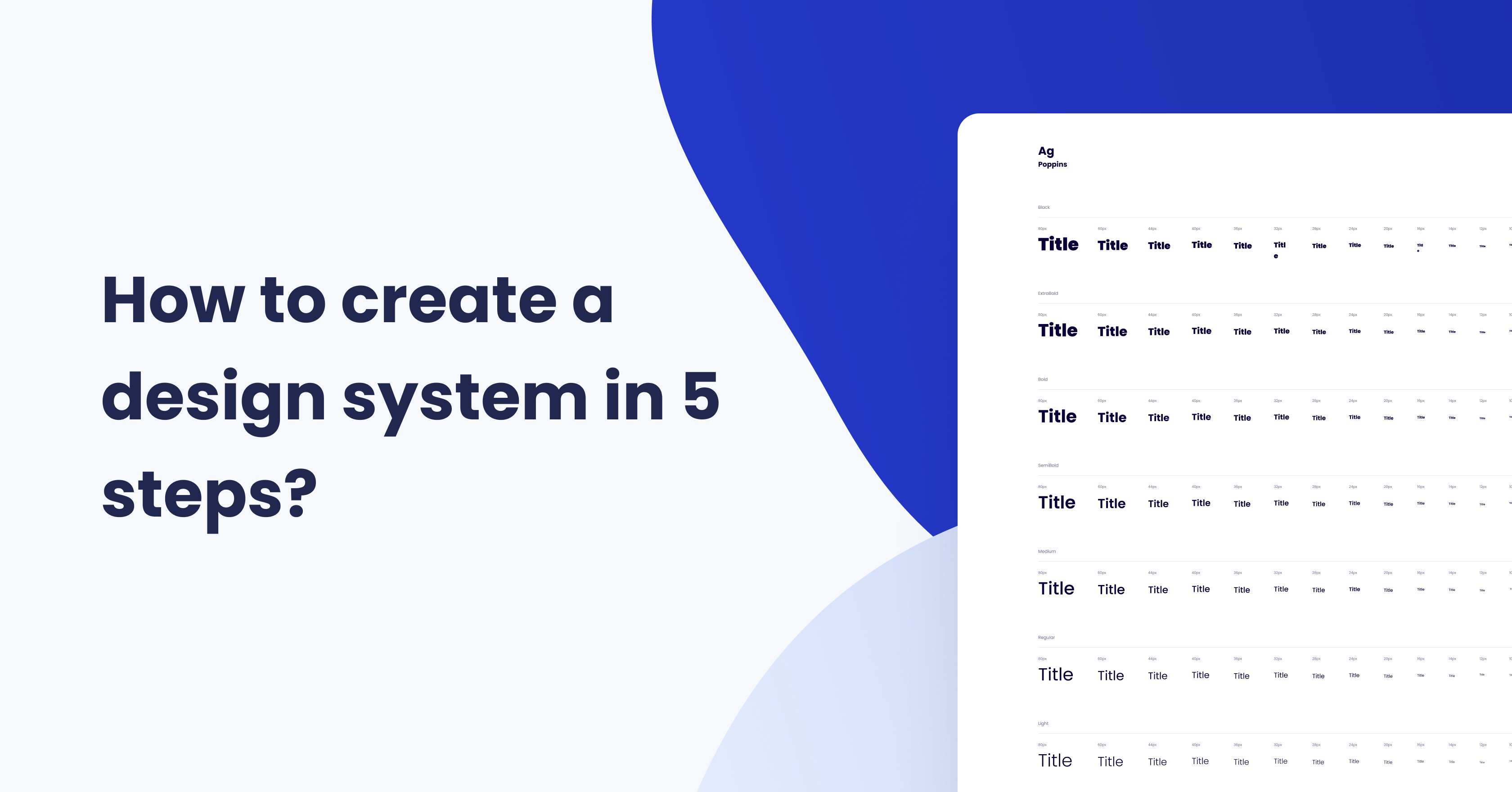 How to create a design system in 5 steps?

Step 1: Conduct a design audit: Browse through all your current designs that have been made, whether it's the design of an app, a website, or some other digital product. Then group them into different categories such as navigation, drop-downs, headers, etc.

Step 2: Define a list of basic design elements: If you lack consistency in structure, colors, spaces, patterns, icons, etc. Because the visual design language is the core of a design system and is made up of four main categories, and you should consider the role that each of these design elements plays in every component on the screen.
Common colors in a design system include 1 to 3 primaries that represent your brand. But to give your designers more alternatives, you may include a spectrum of tints, a color blended with white, and shades, a color mixed with black.
Typography: Most design systems include just 2 fonts: 1 font for both headings and body, and a monospace font for code. Try to keep it simple and keep the number of fonts low to avoid overloading and confusing your user.
The system you use for spacing and sizing looks best when you have rhythm and balance.
The key to success with graphics in your visual design language is having a plan and sticking to it.

Step 3: Define design components: Unlike the visual audit you've already conducted, this step in the process looks at the actual components of your UI.
It consists of functional pieces of a user interface created from the basic tokens that come together in various ways to form a composition. Once you have created new components, you simply add them to your design system and define when and how to use them. The better you can explain the component, the fewer questions you have to solve later.

Step 4: Define pages: Once you've defined the components of your product, you can combine them to create pages.

Step 5: Run a sprint retrospective: Analyze progress and make necessary improvements. Sprints can be a great way to ensure quick learning across the entire team.

🎨 The visual on Instagram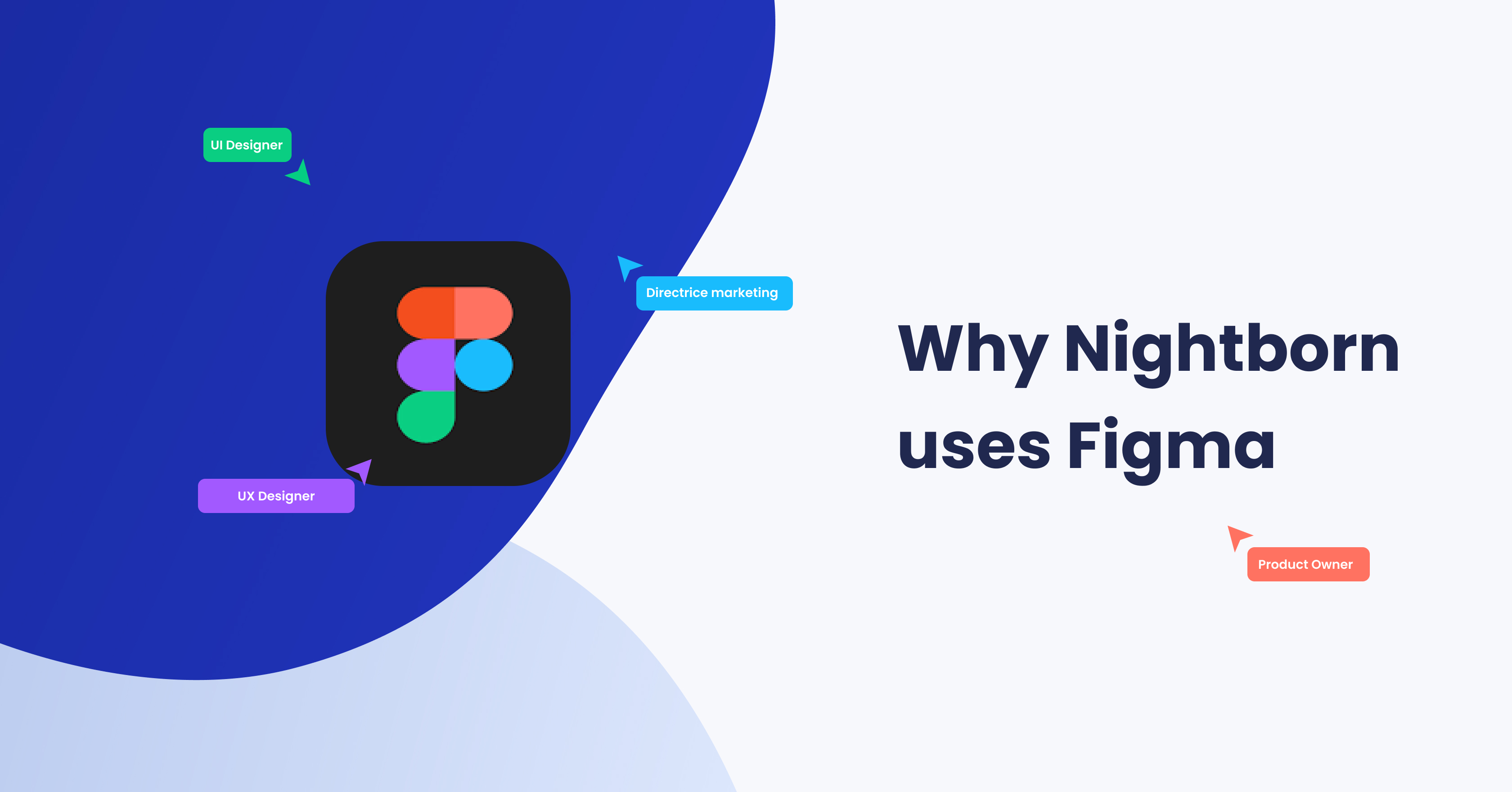 Why Nightborn uses Figma

Figma is a design tool built and thought precisely for designers – UI and UX.
It has many features for the design system:
Real-time collaboration: it works perfectly for creating a cohesive and stable design system within the organization.
It's cross-platform: it can work across multiple types of platforms or operating environments
The design is accessible to anyone: designers, front-end developers, product managers,...
Built-in analytics: Understand library usage and measure the impact of design
Aligned with code: Create responsive components that map closer to code, making developer handoff more seamless.
Automated process:  All Figma's styles will be variables in a stylesheet (CSS or SCSS)

🎨 The visual on Instagram
💡 Want to learn more about how design can benefit your business? We covered it in one of our previous blogs. Check it out here 👉Using design improves your business performance
Final words

A design system is not something that you create and forget about. It needs to be constantly improved alongside your product development. Every designer, every agency, and every company should have their design systems. It's an investment you make that keeps you in control and maintains quality.
Many companies are turning to design systems for the benefits of code reusability, design efficiency, and UI/UX consistency.