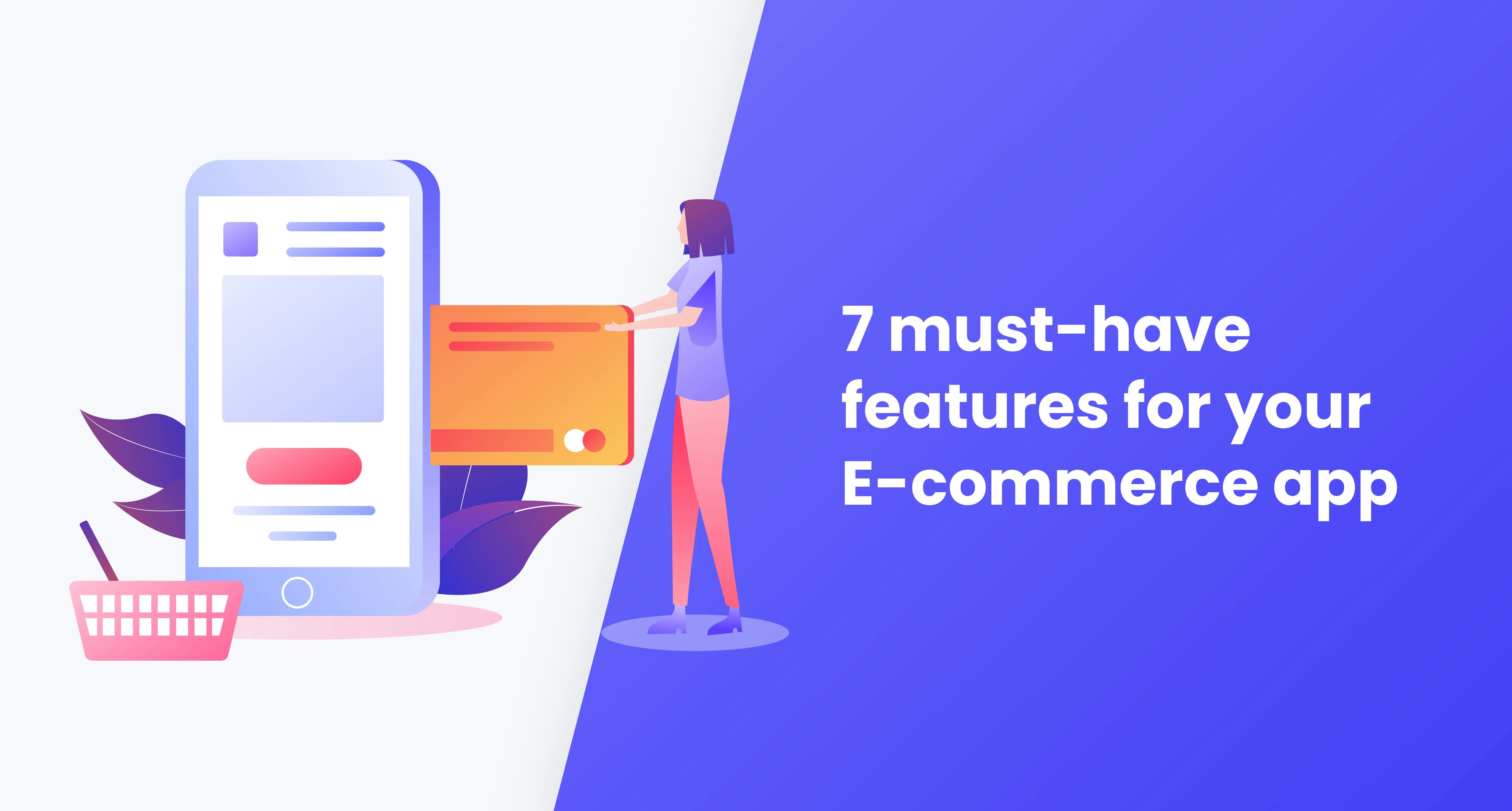 It's Black Friday today! And as if this wasn't enough, Cyber Monday is just around the corner! Two of the best days of the year for e-commerce & very important times for customer acquisition, as they cause a huge number of downloads in both the Apple App Store & Google Play.
The mobility & usability of smart devices that we carry with us throughout the day has created up a whole new world of opportunity for retail businesses. Because your customers no longer need to turn on their desktops to shop online. The field of e-commerce or m-commerce is, especially since the outbreak of the pandemic (but shhhhttt we won't talk about that anymore 😷) in full swing these days & e-commerce apps are now everywhere.
With a well-crafted e-commerce app, with all the must-have features, businesses can now connect with their customers flawlessly, creating an unbeatable customer experience. It allows you to maximize brand awareness, pump up sales & increase customer loyalty.
💡 Need more convincing? 👉 5 reasons why your business needs an app 👈
The question is now, how do you make your e-commerce app stand out in the crowd?
As an App Development Agency, we think it's important to go over our 7 must-have features for your e-commerce app. This way, we want to prepare you for future events such as Black Friday, Cyber Monday or other holidays... Hopefully this will give you the opportunity to unleash its full potential. 💰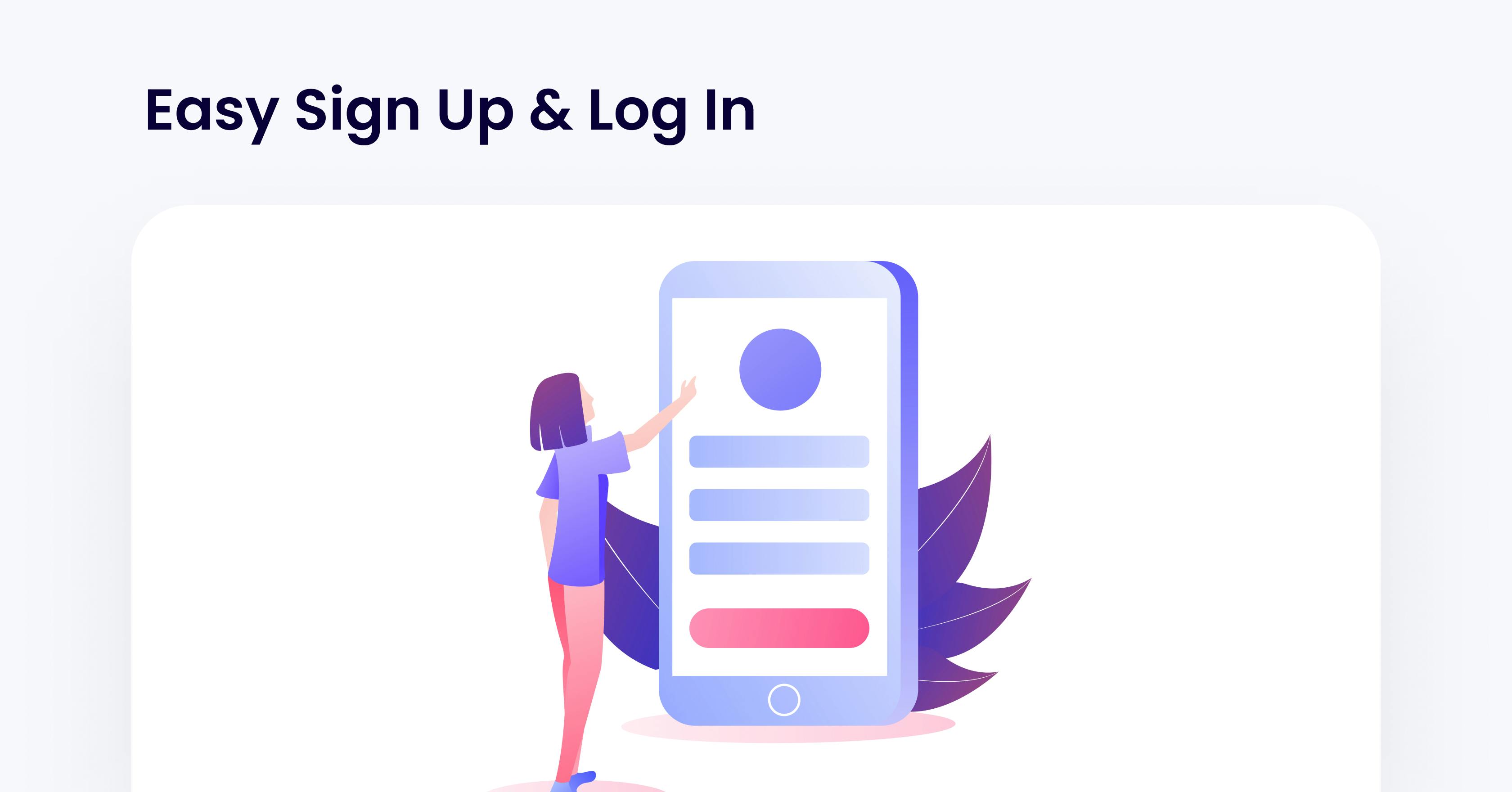 1. Easy Sign Up & Log In
Customers like it when this process is short & easy.
A few simple steps ensures that fewer customers leave midway this process. We suggest that every e-commerce app should enable a one-step registration process where you're able to log in with external accounts like Apple, Google, Facebook, or others. This feature allows returning customers to log in quickly. It's important to streamline this process because long registration forms might discourage customers from buying in your store, especially mobile users. 📱
💡 Don't ask your customers to fill in a lot of data to start using the app! Let them browse the products first & enter their data once they decide to buy something...
💡 Don't forget to add a simple process to reset or retrieve usernames & passwords if the users forget them.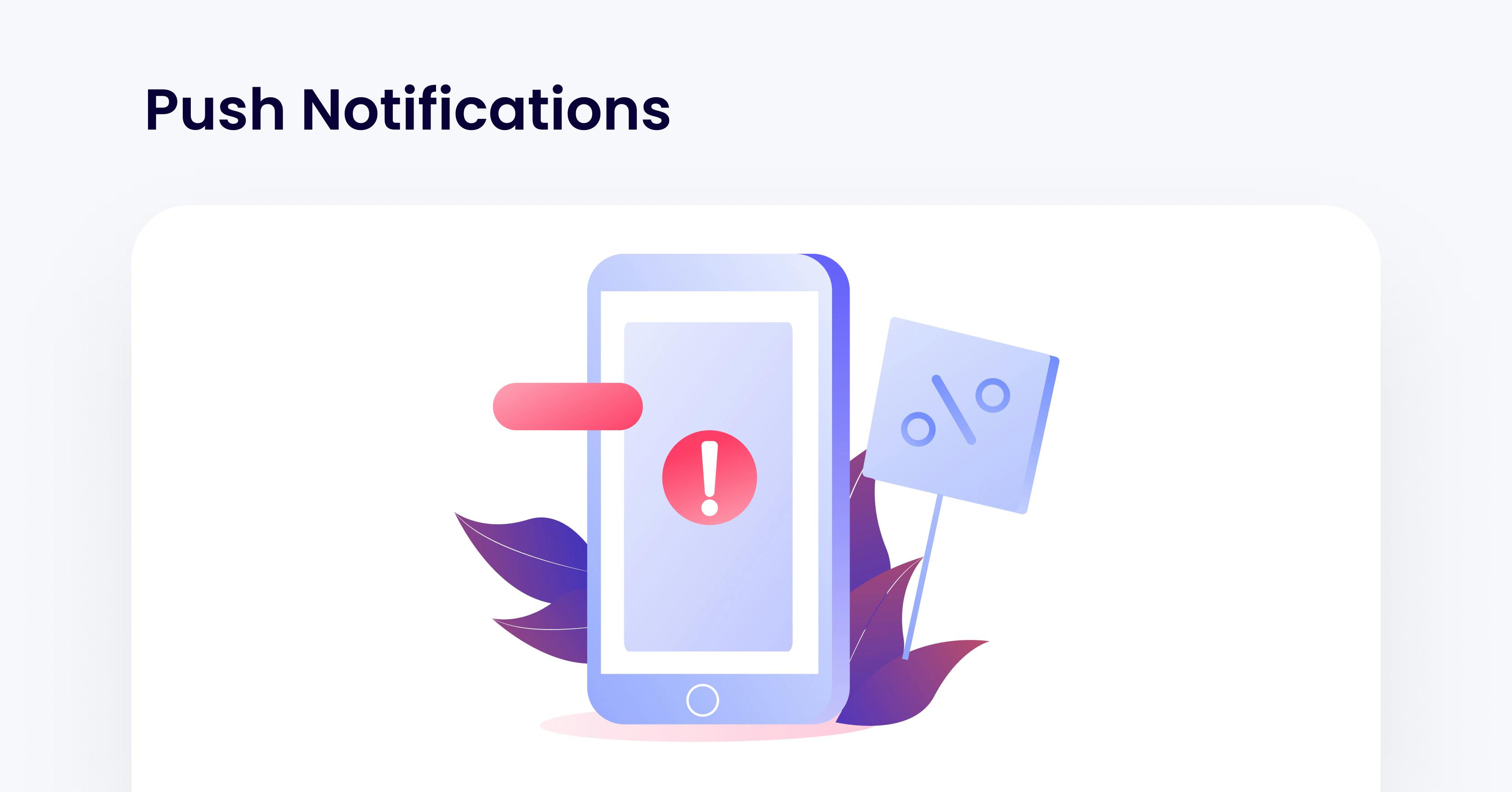 2. Push Notifications
If you have an e-commerce mobile app it's really important to implement push notifications, no matter which field. Push notifications are a perfect way to communicate directly with your customers & notify them about new products & services, flash sales, delivery status, or special discounts.
📲 In m-commerce, these notifications can also be used for personalized marketing campaigns about discounts on products from your customers' wish lists or previous previous purchases. This will have a huge impact on their customer loyalty! 🙌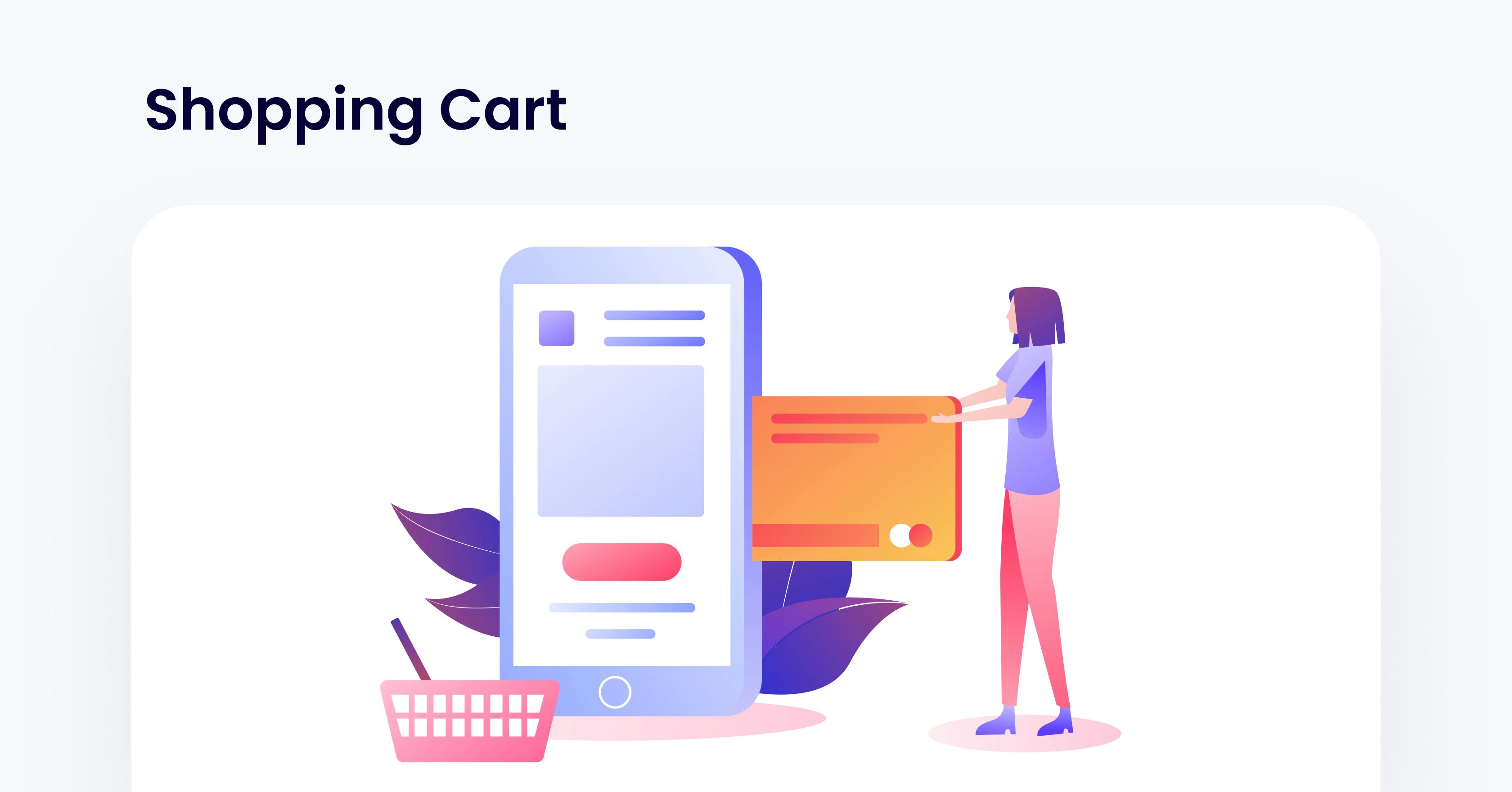 3. Shopping Cart
A 'few clicks' is all it takes.
🛒 Yes, having a shopping cart is key! It's common knowledge (we think... 🤓) that in every e-commerce mobile app & online store, there has to be one. It makes ordering a product or service much easier & faster.
The shopping cart is a place where customers can put the products they'd like to buy or compare with each other. It provides a better User Experience (UX) & offers customers the flexibility they need & want.


There are some features that you should definitely not forget when installing your shopping cart:
👉 All products should be visible with pictures, prices & short descriptions.
👉 Add a call-to-action (CTA) button enabling the purchase, in other words: proceed to pay... 💸
👉 A progress bar so the customer knows how many steps are ahead. Enabling them to estimate how much time the purchase will take. 
👉 Adjust it to the preferences & behaviors of customers. This will be crucial for its success, because it's extremely interesting to give personalized product recommendations based on the data collected during previous purchases.
👉 When a customer checks out early without making a purchase, your shopping cart should be able to automatically add the products that were in the cart back into it. This will save your customer a lot of time & effort, and will definitely push sales.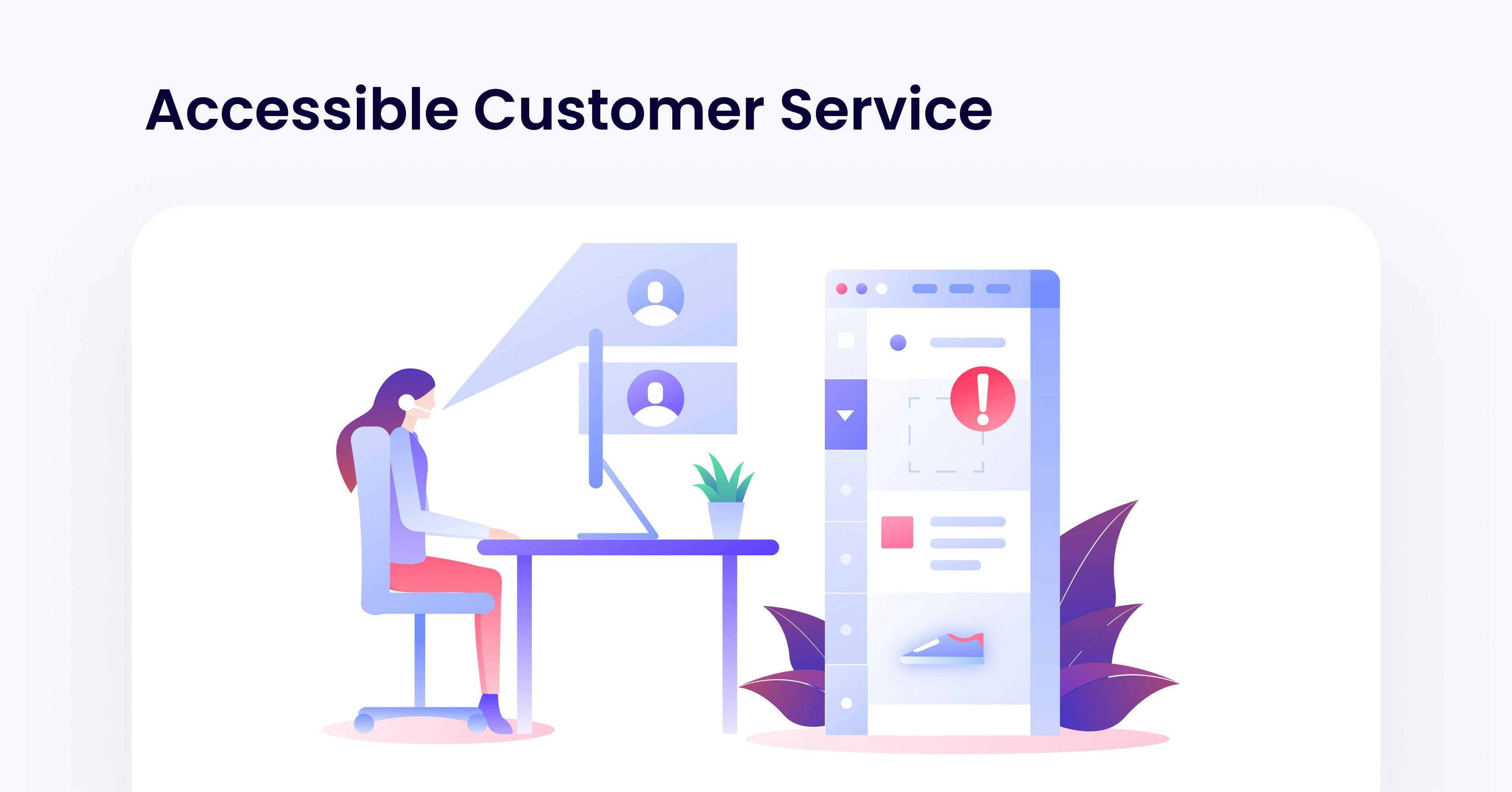 4. Accessible Customer Service
It's highly important to enable customers to contact the customer service whenever & wherever they need it. In case they need more information about products, shipping or payments, or maybe there's a problem or error to report, or they need any kind of assistance, they should have the possibility to reach out.
People in this day & age seek answers to their questions right away, 24/7. And trust us... They will always have questions 😇. That's why online brands need to ensure accessible customer service access., truly a must-have for any mobile commerce store. Preferably without leaving the app.

Apart from FAQ page, businesses can integrate several options into the app to facilitate interactions between customer service & customers:
👉 Online chat is the most preferred means of communication in online business
👉 SMS service
👉 Good old telephone ☎️
👉 E-mail support 📩
👉 A Chatbot
💡 Did you know that we created a chatbot in the early stages of Nightborn? Well, now you do... 😎
You can configurate it for FREE! Find out how 👉 HERE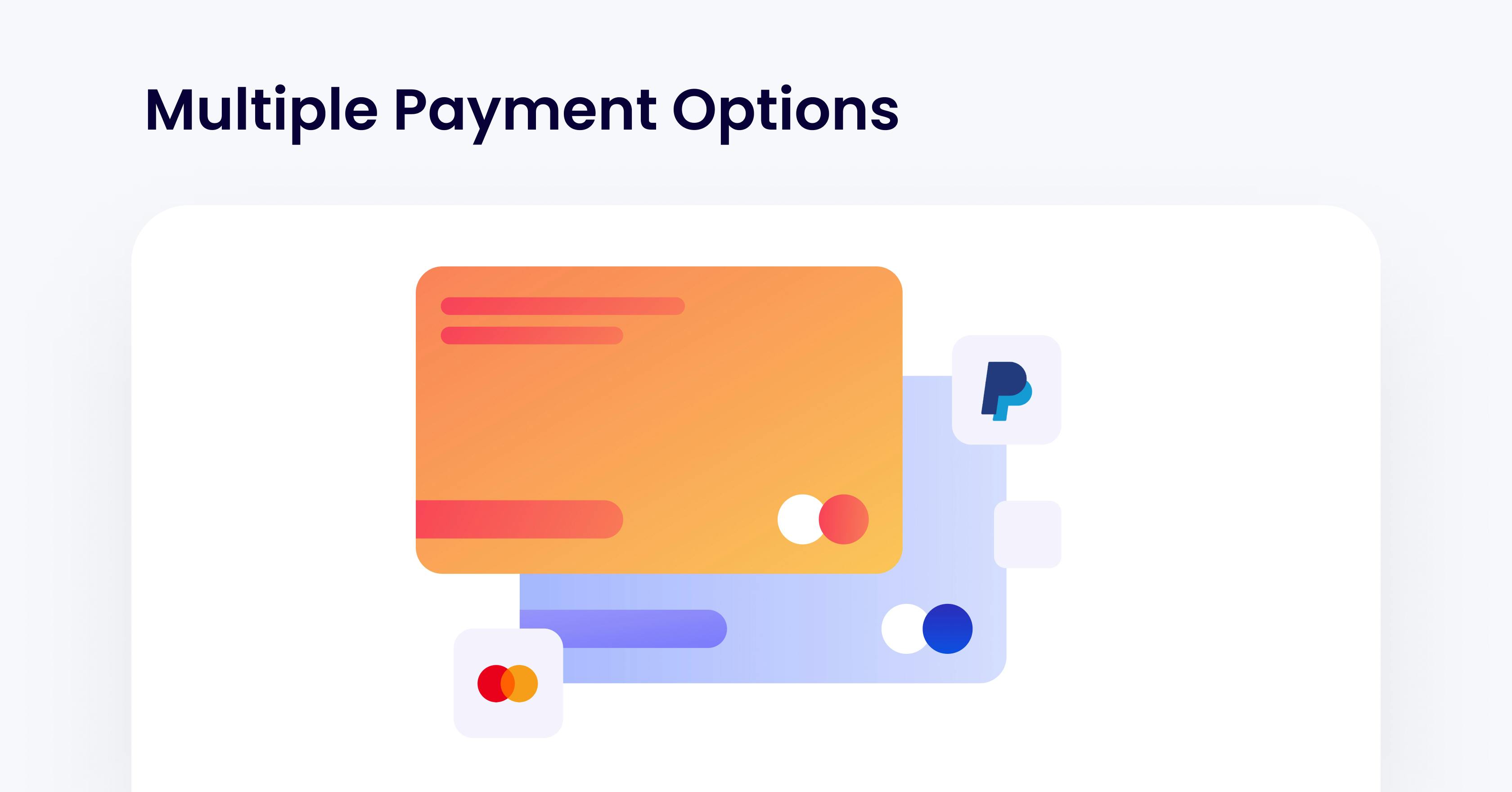 5. Multiple Payment Options 
Inadequate payment options are a big downside for e-commerce apps, resulting in poor UX & fewer sales. People nowadays favor different payment options & choose one as their convenience.
It's no longer sufficient to only offer debit or credit card options. It's essential to offer a 'buy-now-pay-later' option or other digital payments such as Google Pay, Apple Pay, Payconiq, PayPal, etc... so customers can pay quickly. Yes, multiple payment options are definitely a must-have & will also impact customer loyalty, as satisfied clients, who were able to use the option they like the most, will gladly buy from your store again. 🙌
6. Google Analytics
Data is the new gold! 🥇 It allows you to analyze customer behavior & enables you to plan out customer acquisition & marketing strategies.
Google Analytics is a feature entirely for you & your business, with no direct impact on customers. But it still is extremely important to track your customers' behavior to become more & more profitable! Based on click-through rates, cost of conversion, session time, etc... you can improve your e-commerce app.
If you're not a big fan of Google Analytics, you can always look for one of its alternatives & competitors, such as Chartbeat, Amplitude Analytics, Semrush, or Segment.


💡 Did you ever wonder how a Database really works? Click 👉 HERE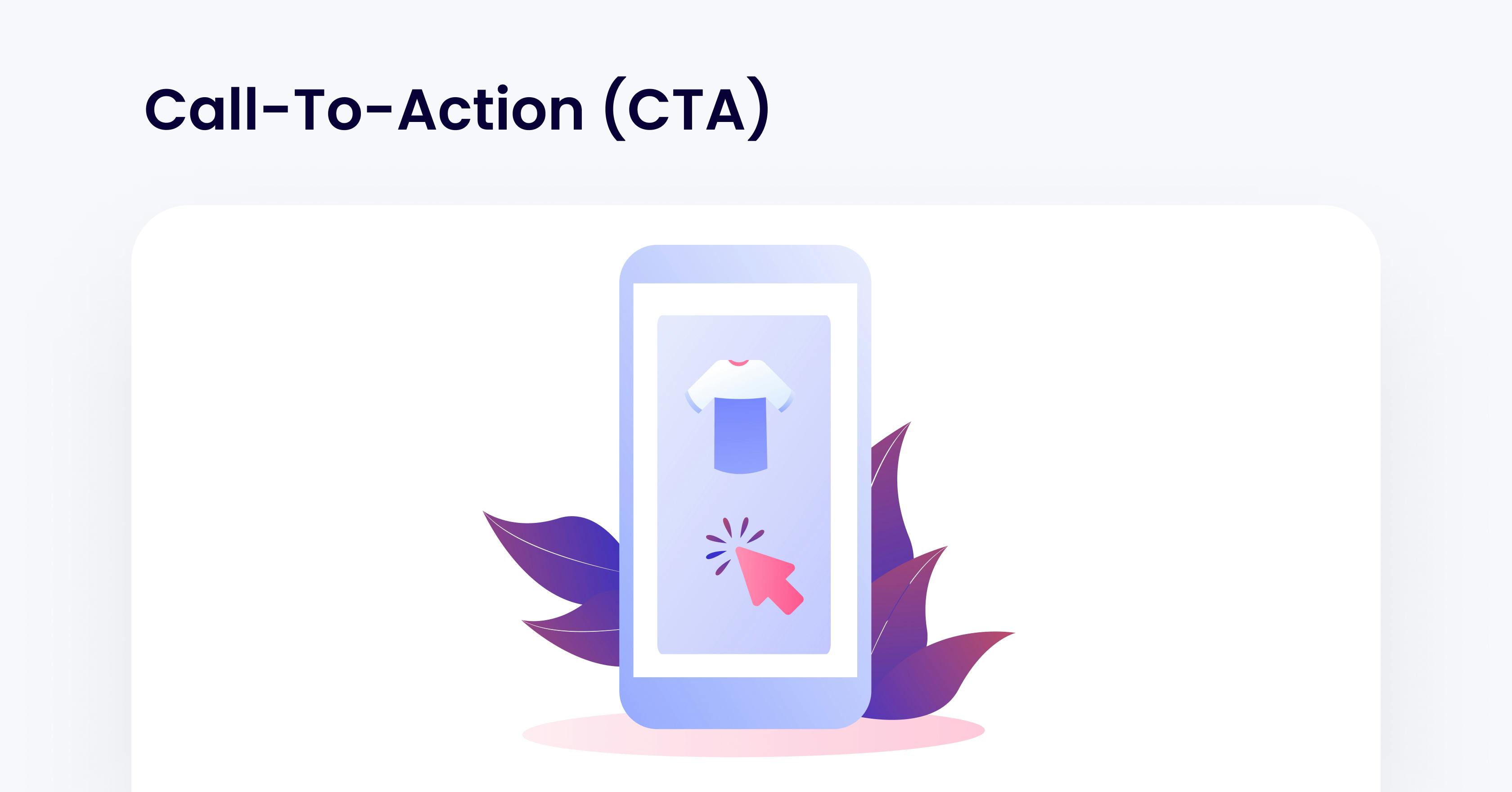 7. Call-To-Action (CTA)
As briefly mentioned under 'Shopping Cart', strategic CTA's can help you guide your customers through their buying journey & directly impact your conversion rates. 📊
💡 CTA's are the buttons throughout a website or app that tell your customers what to do, where to click & what to buy. They keep your customers engaged without compromising the relationship you've built with them.
Having clear call-to-actions allows you to lead the customer toward the most appropriate spot in your conversion funnel. The recommended action can be a direct "buy now!" or simply a newsletter subscription sign-up button.
The actions you recommend should simply align with their interests... Someone on a product pages is interesting in buying, while someone on a content page is interested about learning more. The CTA simply aids them in advancing their goal.


💡 In this 👉 blog 👈, we cover everything you need to know about mapping & optimizing the customer journey.
How can Nightborn help you with your e-commerce app features?
Our services include e-commerce market analysis & assessment, mobile app design & development, Cross-Platform Development, e-commerce wallet development, payment & so much more...
If you have any questions at all, please let us know. We're happy to clarify any points and there may be some items that we can sort out together during a meeting. We're committed to finding the best way to work together. 🤝
Get in touch & get started!