Our Blog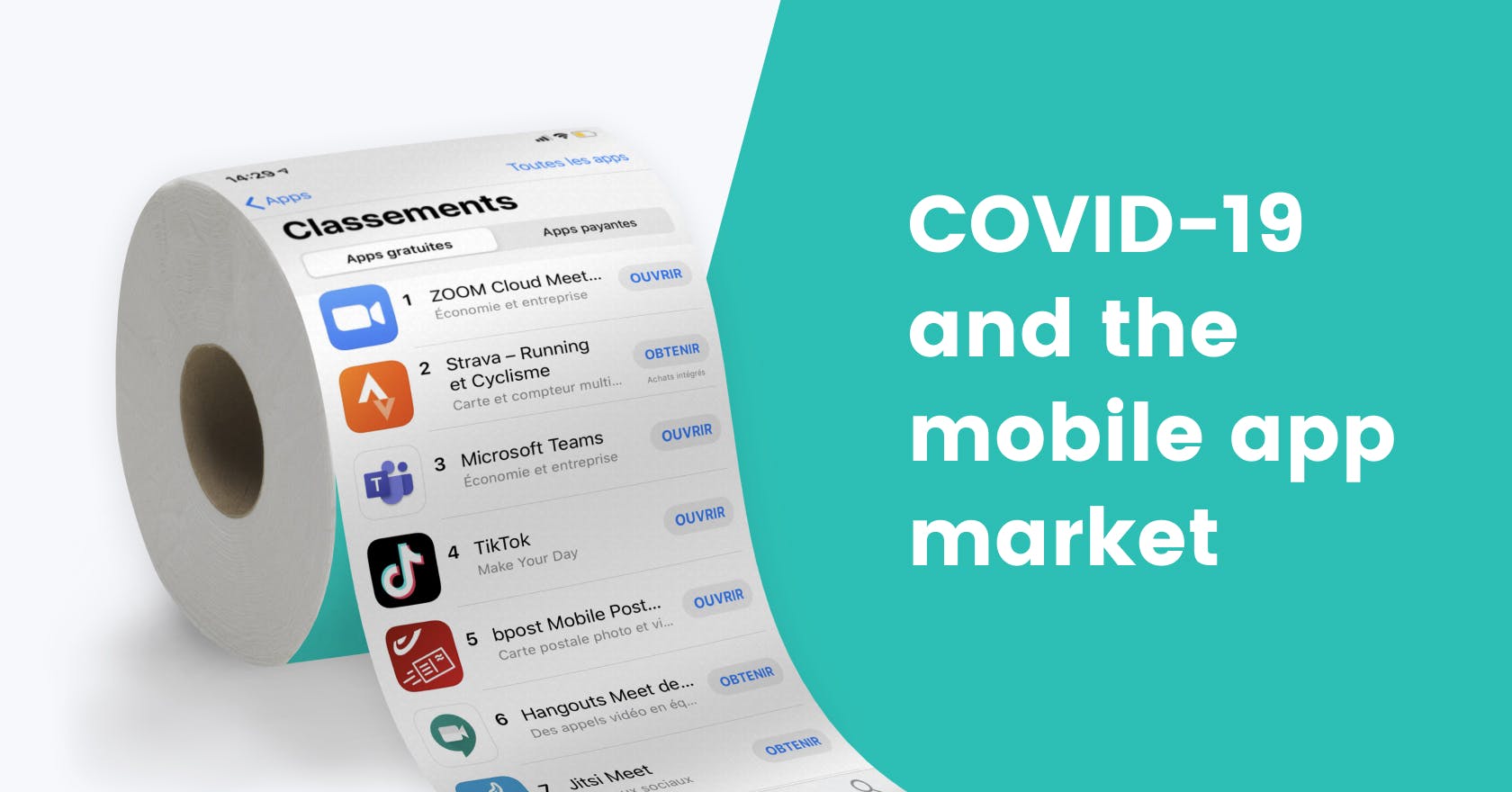 How did the COVID-19 outbreak impact the mobile application market?
For the past few weeks here in Belgium, as everywhere else in the world, we have been living through an unusual situation. Many countries decided to confine their population to contain the spread of this epidemic, obviously, these are not easy measures. Thus, a major part of the population is doing its best to comply with the safety instructions. Having that said, we can see that this particular situation strongly affected the mobile applications market because when a whole population is confined to their homes, they have to find ways to continue living. One way or another. Let's see how smartphone usage and application consumption have evolved over the last few weeks according to App Annie's special report. Increase in video conference app downloads Obviously, video conferencing applications, such as Zoom, Hangout, Microsoft Teams, and Slack have experienced a huge spike in terms of download over the last few months. Indeed, although confined, life has to go on, and we have to, somehow, keep working. These powerful applications are helping millions of workers maintain their professional activities but also stay in touch with friends and family. (Who's in for a Beer conference call today?🍺) In Belgium and many other countries around the world, the number one ranked application at the moment is Zoom. As we can see on this graph just before the start of the containment in Belgium, the application has seen its popularity increase drastically. We can imagine that with these events, real changes in our habits will take place once this crisis is over. Perhaps more work will be done at home which would have beneficial effects on the planet by reducing our carbon footprint. Still, this phenomenon also shows the willingness of the population to stay connected, despite the obligation to stay at home. Share some love with Bpost Mobile Postcard While for the majority of us it is important to stay at home, doctor's and nurse's daily routine has become very hard. It is worth remembering that they do an admirable job. It's also important to think about delivery services that still operate and deliver our population. As all shops are closed most people now order everything online. By taking a closer look at the Belgian app ranking, we'll find Bpost Mobile Postcard. Indeed Bpost has put on the stores an application for creating postcards. We observe that it has been a great success since this confinement. The app lets you create and customize your own postcard via the app. Bpost takes care of printing and delivering it. Far away from your loved ones, this kind of attention allows you to stay in touch with them by merging modernity and tradition. We're all marathons runner now When was the last time you hit the gym? Can't remember right? Forced to stay at home for so long, the slightest pretext to go out becomes a breath of fresh air. In this context, we noticed that some people have discovered a passion for running (even people who had a Gym subscription but never went to the gym 🤫) This is why among the applications that stand out in this period, we notice that Strava running application is very successful. Strava has become over time the number one app for runners and cyclists around the world. Created in 2009, Strava has become a must-have, thanks to its simplicity and intuitiveness. On top of being a running application, they implemented a social dimension. Strava works also as a social network. You will find clubs that you can create or join, follow your friends, family or other athletes around you or on the other side of the world. Accustomed to the top 10 in the Health and Fitness category of the app store, since the confinement, it's simply the most downloaded app in its category. We can also note that running apps (Runkeeper, Runtastic,...) have seen a jump in the rankings as well as fitness apps (FitCoach, 30 Days Fitness Challenge) Entertainment during the containment Game applications have also seen a major increase during this containment. Quite simply, the Q1 of the year 2020 saw the largest spending in terms of apps with $23.4 billion in consumer spending. Compared to the last quarter of 2019, weekly application downloads increased by 30% in March 2020. Staying at home for so long can become very boring. We notice that some smartphone users have a desire to keep busy and stay entertained during this confinement more than ever before. Final words It's interesting to see the changes in behavior during this difficult period and we can see how smartphones have taken up space in our lives and have become a very useful tool in the way we manage crises such as this one. We hope that this epidemic will soon be behind us, and it is certain that there will be a before and an after to this event. In the meantime, stay home & stay safe 🙌 PS: If you have time to kill, discover our other blog posts: https://nightborn.be/blog Author Hichem Tadlaoui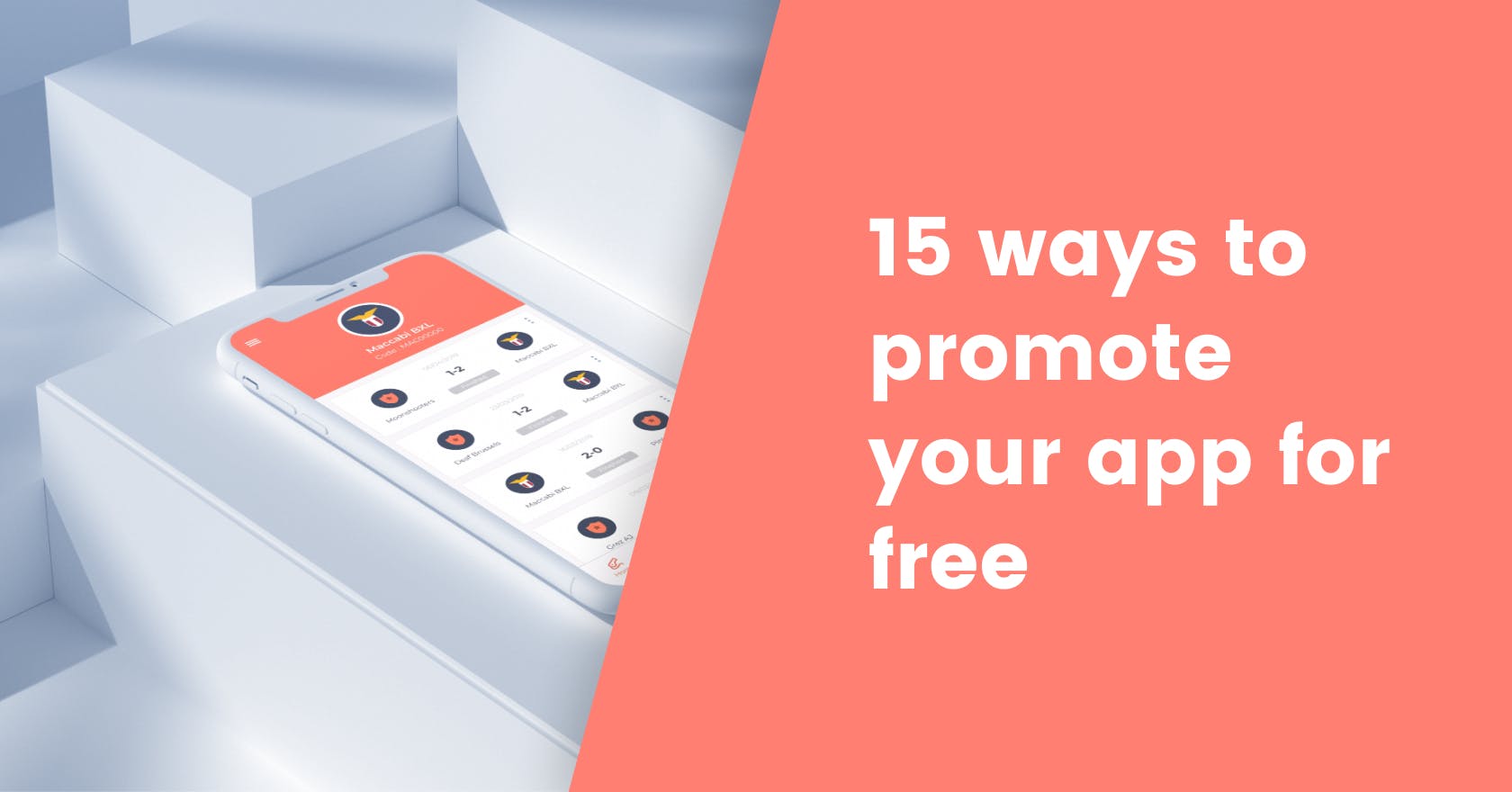 15 ways to promote your app for free
Once your application is finished you are proud. The application is the product resulting from understanding your audience and providing efficient solutions for their problems. However, the story does not end there. After the application is ready for use, your audience needs to know about its existence. This means promoting your application.  This process might require a lot of resources. There are however additional ways to promote your app which are free. You might or might not know about them yet. The next paragraphs will inform you about the possibilities of promoting your app for free. Promoting your app for free will only cost you time and we are confident that if you follow our tips you will get a significant increase in the number of followers and downloads. 1. Create a website or landing page If the app is related to your existing business, you could dedicate a whole page to the app on your website or include it in a section on your website to improve awareness. If you decide to create a unique landing page about the app you should mention the problems to which your app is a solution, the features & benefits of the app, and clearly explain how to properly use the app. You could also include some customer experiences with your app to confirm its utility. Never forget to include the download link, in the end, you want visitors to download your app. Creating a landing page is definitely a must in order to kickstart your mobile app marketing that will increase your visibility through search engines. 2. Write and get featured in blogs Include your app in one or multiple relevant blog posts. This is basically free exposure. You can also dedicate an entire blog to your app. Make sure to include a call to action with a download link so readers can easily download the app. When you decide to write an entire blog about the app, make sure the origin and purpose of the app are highlighted. Try to make use of quality images and/or videos to give the reader a better understanding of your app and smoother reading experience. It is also very useful if your app is included in other blogs your target audience would read. Try to find quality blogs that are relevant to your niche and try to ask the industry experts if they would be interested in writing about your app. Your app will increase in visibility through the blog itself and the website due to the increase from the backlinks to your website. 3. Send mails and newsletters If your app is related to an existing business, and you already have a mailing list, then use it to reach your customers via emails and newsletters. This is an opportunity to promote your app by reaching out to your customers, even before launching your application. Create an announcement newsletter and include the app description, explain its features, and how it could benefit customers. Of course, don't forget to add a call to action to invite customers to download the app. Also, make sure to include the button "I want to receive more news about the app" within your application in order to have the possibility to grow your contact base for your new app. Use emails to ask their feedback regarding the project. Asking for feedback can result in the discovery of flaws, customer needs you didn't think through, and their expectations. Not only is their feedback valuable information, but feedback also involves your audience with the creation of the app. 4. Optimize your visibility in the App stores Before a user hits enter after typing a keyword to search for an app, he can see 5 suggested apps based on that keyword. These results are not random. They are shown because of their App Store Optimization which is related to the entered keyword. This is called the ASO. To optimally make use of ASO you could investigate and analyze the most relevant keywords for your app as well which keywords your app is responding to at the moment. It is imperative your app is displayed at the top of the searches since there is a lot of competition. 5. Publish your app on alternative App stores You could also consider releasing your app to alternative app stores to improve visibility resulting in more downloads for your app. Some examples are Amazon Appstore, Opera Mobile Store, and Appbrain. 6. Share feature within your app Include share options within your app so that users can share their content with others. This increases the app's exposure. This app exposure results in an increase in downloads for your app. 7. Promote within existing apps When you have multiple apps already you could promote your new app through these existing apps. It is recommended to only promote the new app through relevant existing apps to increase engagement with the app users. You could also give your users a "benefit" if they download the new app to increase engagement even more. This benefit can be a free upgrade, new features, or a trial for a higher value option of the new app. 8. Be active on social media If you have active social media accounts you can write a post regarding the app as well. Interacting with the comment section of said posts is always a good idea to improve engagement. Don't forget to ask for feedback from your followers.  If you really want to build a community around your app you could create a unique page dedicated to your app. In this environment, your audience can discuss, leave feedback, and share ideas regarding your app. This way you really create a community around your app. Make sure to regularly check this page and engage with your followers to optimize engagement. You could also use the name of your app as a hashtag, and promote it on your social media accounts. If your app hits the trending pages it will be exposed to an even greater audience. 9. Join relevant groups By joining groups on social media & other platforms, you get to connect with potential customers and increase your network. You could include your own post with the subject of the app asking for feedback. By doing this you get to improve your network and receive valuable feedback and ideas, kill two birds with one stone. 10. People love videos, so make one Demo videos can also prove useful to include to your website, and post on your social media accounts. Demos offer visual experience and help viewers understand what it's all about. You can also include a promo video on your website and social media accounts. 11. Be active on forums In case your app is aimed at a niche market you could make use of forums. By becoming an active participant on a forum with the subject of your niche you could put the link of your app in your signature. This leads to exposure each time you post on said forum. 12. Ask for reviews and feedback Include the possibility to send feedback within your app. This results in a lower threshold for the user to send feedback since the feedback option is rapidly available. Also, try to stimulate users to leave a review of the app in the app store itself. These reviews can increase your position in searches and ranking. A happy user is a user who will refer your app to his friends and relatives. 13. Get featured in the press, podcasts, and everywhere else you can Try to get featured on several platforms. You could, for instance, try to get featured as a guest speaker on podcasts relevant to your target audience. Another possibility is to get featured on app review sites. One example is Product Hunt. It is important to convince the owners of the app reviewing site with a well-prepared pitch. There's also the option to cross-promote apps. The best-case scenario is when the other app is complementary to yours. This increases relevance for both audiences. 14. Partner with influencers Try to give influencers the benefits of your app for free. If they use the app and like it, they could decide to write a positive post/review about your app. Choose your influencers wisely by screening their relevance and target audience in comparison to your target audience. 15. Submit your app to award competitions You could enter an award competition for apps to increase exposure. If you win you will also gain more credibility. Along with these advantages, you could get more reviews and maybe even some press coverage. Here are a few award competitions you could consider entering: Appy Awards Best Mobile App Awards Appsters Awards Apple Design Awards Best App Ever Awards In conclusion There are numerous methods for promoting your app. This doesn't necessarily mean you need a large budget. There are plenty of free promotional methods you could use as shown in this blog. It is definitely worth considering implementing one or multiple ways of free promotion. Note that most of these promotional methods also involve customer feedback which can be very valuable both for your product development and your customer engagement. Author Lennert Vermeir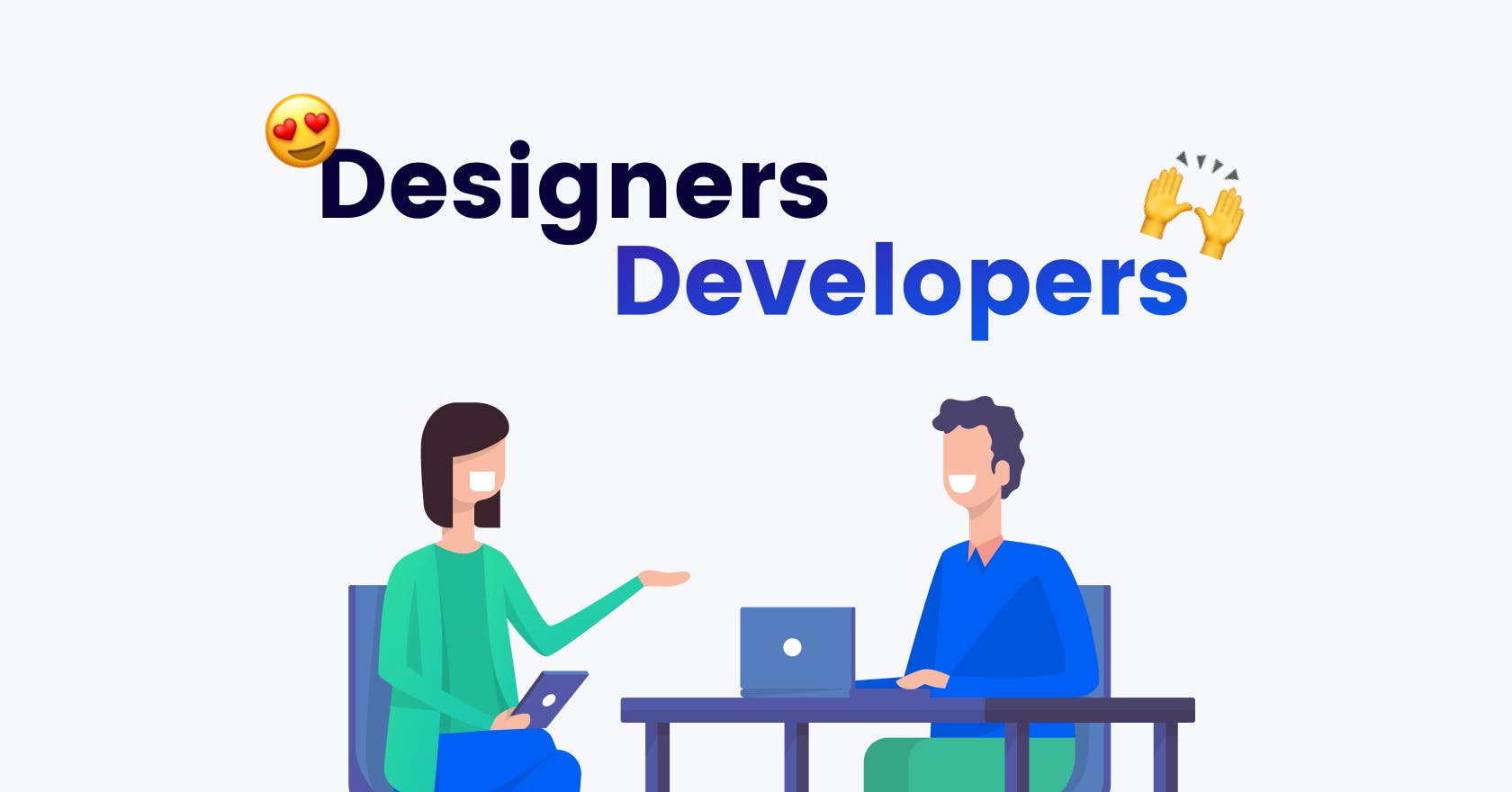 How Nightborn created a challenging culture between designers and developers? 🙌
We are currently living in an unprecedented situation. Together, the world is trying to face the current outbreak and it's our responsibility to stay confined at home. At Nightborn we saw this as an opportunity to make our time at home as efficient as possible. We've always wanted to start sharing our knowledge and love for digital products through a blog and, yes my dear friends, the time is now. Our first post is about the collaboration between designers and developers within a digital agency or a digital product company. At Nightborn, good collaboration is one of our core values and that's how we manage to create user-friendly and engaging applications. It's not only about workflows and methods. It's about creating the right agency culture. 🚀 Developers and designers have very different roles within an agency or a product company. UX/UI Designers are usually dealing with Research, Workshops, creating the wireframes, User Interface, and interactive prototypes. Developers are kind of operating behind-the-scenes to make a product work. So, it's not unusual to observe a bridge between the teams. Bridging the gap can result in a more cohesively designed and developed product. Creating a successful work environment between developers and designers is not only about workflows and tools. Across our different experiences, working in agencies, or product companies, we've realized that the way developers and designers collaborate is evolving and changing throughout the years. Some methods and workflows prove themselves more efficient than others but are proven to be disasters on other projects. Here, we're going to focus on more general principles and ideas that improved and helped us build a super-challenging environment between our technical & design teams. 1. A passionate team for high-end applications 💎 There is no secret if you want to build a team that creates successful applications, you need people who love what they do. Passion is contagious (even more than covid-19) and you have to let it spread within your company. Let me tell you a small story about our Head of Design, David. He's been designing engaging mobile applications for quite a few years now, and the 589 mobile applications on his iPhone show the guy is actually passionate about what he does. He downloads dozen of apps every week seeking inspirations and discovering hot design trends. You want to create an environment where your team members always share and talk about the latest trends on the market. Designers and developers are naturally mindful of what's going on in their industry. Encourage your team to share interesting articles, videos or new tech & software with the rest of the team.  Spreading your passion might result in drastically improving the quality of the projects you are working on. 2. Understand each other's perspective 🤓 Design team. Developers team. In the end, we're just one team. One team working together to create engaging and polished digital products and applications. It's important to instore a climate of mutual respect and understanding of each other's work. In some cases, a gap is created because of the lack of understanding of each other's workflow. Increase knowledge among both teams by encouraging the share of general concepts and skills. Provide designers with the basics of coding so they can better understand how it works and have a more realistic idea of whether or not their designs can be translated into code.  On the other hand, you can also increase your developer's knowledge of UX/UI design. Teach them the importance of UX Design methods and how it can affect digital project if underestimated. Feed them with beautifully designed User Interfaces, so they can have a better idea of the trends of the market, and realize that pixel-perfect can make a difference. Increase this mutual knowledge can only benefit your team, as it can help designers adapt their approach when designing, encourage communication and avoid misunderstandings among your team. Want to learn about how we approach our projects? Find out more about it here! 👉 https://nightborn.be/process 👈 3. Take the time to challenge each other 👊 We know. We all have tight deadlines to deal with and planning to stick to. But if you want to create an environment that fosters creativity and innovation you have to let your team experiment with new challenging stuff.  At Nightborn, that's what we do. For 2 hours a day during a week, we let our designer and developers team up and work on something that inspires them. A new promising tech to try? A micro-interaction library? A fancy custom animation to post on Dribbble? Elaborating new methods to improve our workflow? The list of challenges is endless, but it's key to involve both designers and developers so they collaborate and challenge each other.  These sessions helped us discovering new software and frameworks, it helped us create a challenging atmosphere within the team, but they mostly helped designers and developers get to know each other and understand how the other operates. Here is the result of a quick challenge, initiated by a developer and executed by a designer. Have you ever introduced Dribbble (literally the Bible of Designers) to a team of developers? We actually did it. Our developers now love browsing Dribbble and look for cool animations to reproduce. One thing for sure, at Nightborn, you'll never hear a developer saying this animation or this micro-interaction is too complex. Developers are now challenging designers to create high-end interfaces and animation. Don't hesitate to check out our Dribbble page! 👉 https://dribbble.com/Nightborn 👈 4. Be proud (really proud) of the products you create 🤘 Budget issues, change requests, wrongly scoped projects or even wrong general approaches are often leading to unfinished products. Unfinished products lead to a frustrated team and you definitely don't want to get there. At Nightborn, we make sure that every team member can do his job at 200%. Scope your project properly and let your team work on details so they can be proud of the high-end product they created. If your designer asks for an extra day to polish his custom animation. No worries about it. In the end, his animation will help increase the quality of the final product and in the end, the designer will be rewarded and super happy to see his work. If your developer wants to take an extra day, to improve your product's performance. Hell yeah, let him do his job! Passionate people want to do their job with love and want their job to have an impact. To take that away from them. Instead, allow them to create meaningful products. By creating a quality-driven approach, you will unite your team towards a common objective, and that's the kind of atmosphere you want to create. That's how you create applications and products that people love to use. Talking about being proud of your work? Discover Propchain's case study we recently published 👉 https://nightborn.be/projects/propchain 👈 In conclusion Designers and developers both have technical and complex jobs. And to create well-designed, well-functioning products, they have to work together. Forget about development taking priority over design, or design over development. It's equally important for both teams to understand each other. Instead of isolating each other's process, consider that you're both designing and building a product together as a team. Author David Souery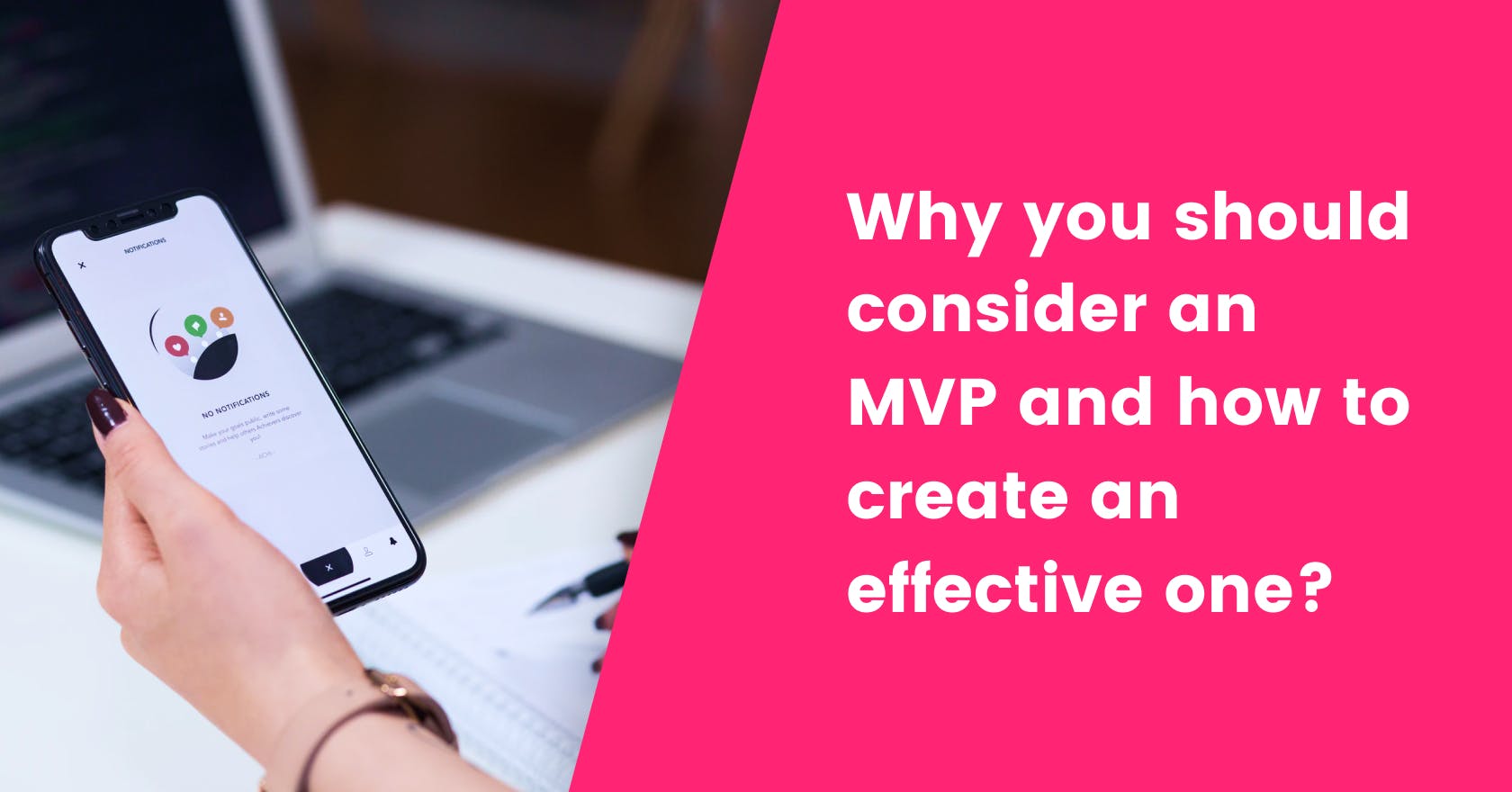 Why you should consider an MVP and how to create an effective one?
If you are working on creating a digital product, it's primordial to think about how to answer the user's needs. An MVP (Minimum viable product) will allow you to learn if your product's idea is successful and matches with user's expectations. It will help collect valuable feedback and confirm your business approach.  Why should you build an MVP? Before starting to design and develop your entire product, your business can benefit from launching an MVP first. Here are a few benefits: You can minimize development costs as you can quickly launch your MVP and gather valuable feedback from end-users. As you collect the user's feedback, you'll discover that certain features may have to be changed or even removed. With an MVP, you have room for flexibility and you can easily avoid costly mistakes that would have occurred with a complete app. User testing and feedback are like the sun to a flower. It makes you grow. Thanks to testing and feedback, you'll be able to define your future plans and grow based on concrete and relevant data. You'll be able to shift your course and features without complex changes. Your final product is not going to be developed by itself. As most entrepreneurs, you'll probably face the moment when you'll be looking for investors to support your project. An MVP can be strategic at this point as showcasing a working model of your product can influence investors' decisions. 1) Define business/user's needs and know your market Successful projects don't happen by chance. They are built to bring solutions to a specific problem. That's why you have to sit around the table, and define your business needs and talk with potential users to know about their expectations. The probability that your product already exists on the market, is fairly high. Having competitors on the market is a good indicator. This means customers are demanding this kind of solution. So don't give up your project but instead, research and learn from the market and try to improve your solution. 2) Phase your project with feature prioritization By now, you should have a good view of the feature that should be developed to meet users' needs. But your MVP can't contain all of them. That's why you'll have to divide your features into categories. The essentials Nice to have The extras Then try to assign your features to those categories depending on their importance and value. When doing this, think about users. Put yourself in their shoes and try to understand if a certain feature can be a real added value while using your product. In the end, you'll have a clear view of which features should be developed for your MVP and even have some sort phases for upcoming versions. 3) Define your MVP's success criteria You must define how you're going to measure the success of your MVP. Here are a few examples: How many people downloaded your MVP? Did they provide feedback and was it relevant enough to make solid decisions for upcoming phases? What was the average usage time per user? Which features were used the most? The least? Which features received the most favorable feedback? The least? Gather all this information and try to understand how it reflects your MVP's success and how can you go forward. 4) Keep in mind that MVP doesn't mean ugly, messy, and filled with bugs. Yes, MVP stands for "Minimum viable product". However, the minimum doesn't mean garbage. While creating an MVP, you should focus on the core features of your product. Those features should always bring relevant solutions to users. But it's crucial for your MVP to be properly designed and developed. Don't try to spare time by avoiding design phases. Make sure your app is performing and fast enough and avoid sloppy bugs. In the end, your MVP must attract your end-users and potential investors. Your MVP is like a first date where it's all about the first good impression. 5) Stick to the plans  You might be tempted to add fancy features or postpone your MVP's launch but that's just not the objective. That would be counter-productive. You must stick to the line and launch your high-end MVP as expected. You'll have enough time afterward to think about later phases and additional features, but your first mission is to test the core of your app and perfect it. Final words Don't try to run before you can walk. That's just the purpose of an MVP - Quickly launch a product based on your concept and test its success on the market. An MVP will be the best way to test your product on a specific market. You will find out if your product is able to solve the user's problems. Your MVP is the first step of a long term vision. It's the foundation of your product so make sure it is future-proof, solid, and scalable.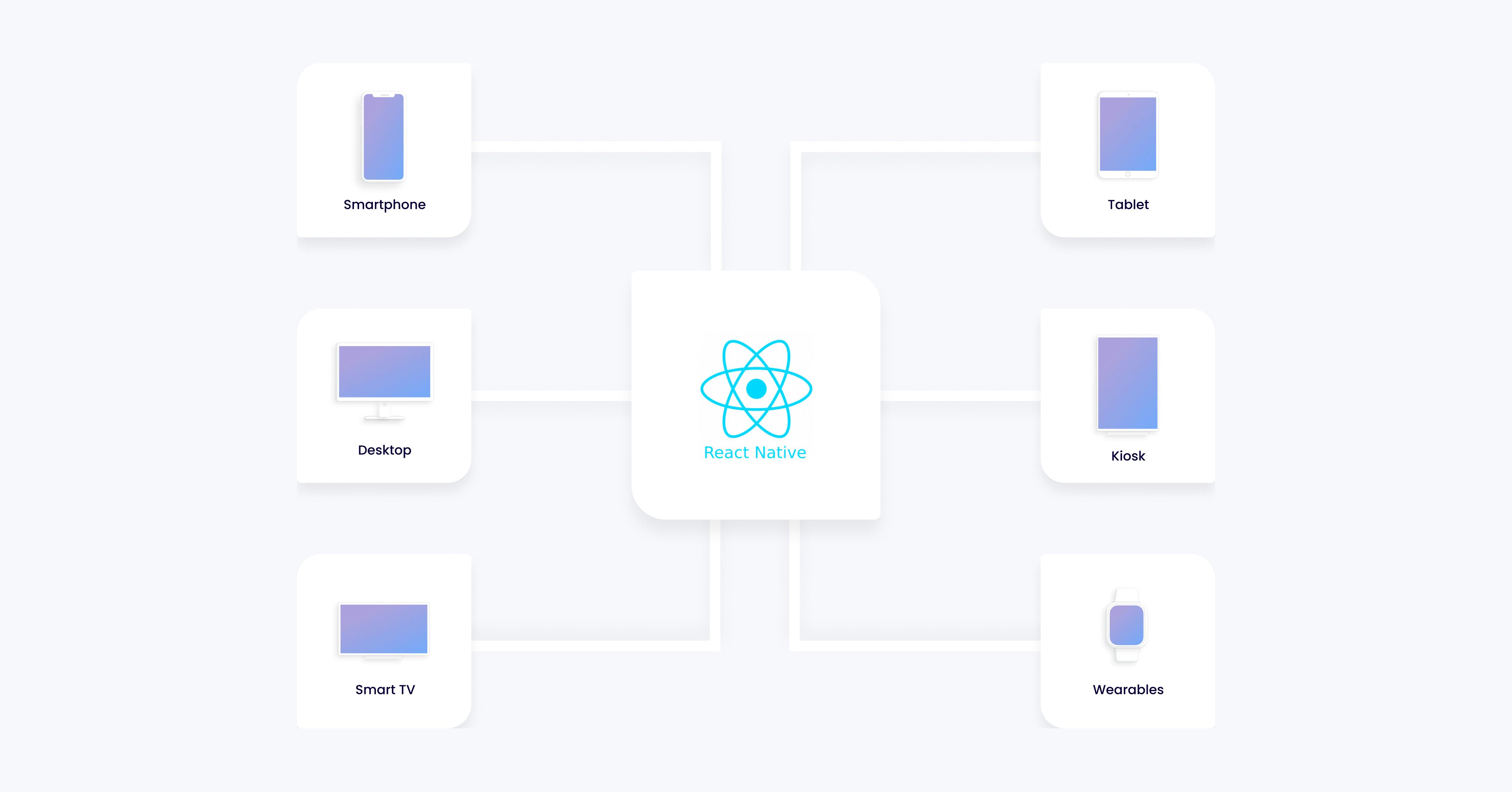 How Cross-Platform Development Improves Client Experience and Satisfaction
In the past few years, a new trend has been increasingly present in more than one sphere of the programming world, but more specifically in desktop and mobile applications. It was the birth of cross-platform development and with it came a set of tools to help software engineers create programs and applications faster than ever. An impressive number of major players in the industry have also been making the switch, both Facebook and Google have been developing, maintaining and using open-source cross-platform tools. Today, we're here to talk about how this new way of thinking can drastically improve the satisfaction of your clients towards your products in various ways. What exactly does cross-platform mean? "Cross-platform" is a term used to refer to any program or application capable of being executed on more than one computing platform with a single code base. An example of this could be a game built to support Android, iOS or even Linux. Such projects often require a specific toolset to help programmers in their cross-platform journey in addition to all the usual stuff, such as: Unity - for game development Electron - for desktop applications React Native - for mobile applications You might be asking yourself, what do they have in common? That's a fair question to have at this point, so I'll answer it for you; All of the tools listed above aim to provide you with a single API on top of the platform-specific implementation to save you from dealing with all the differences between them. This approach is incredibly powerful as it allows almost anyone with basic programming knowledge to write applications that can run on as many platforms as supported by their tool of choice. How does it compare to native development? As I mentioned previously there are three types of development, native, hybrid and cross-platform. Native development usually involves having different teams for each platform you need to support since each of them has its own language and environment. As you can probably guess, there are a few downsides to this more "traditional" approach to development. First things first, having multiple teams will inherently require every feature or fix to be implemented separately by each of them. In a world where communication is perfect, that would not be a problem at all but in reality, this can lead to subtle differences in the user interface (UI) and business logic between platforms. This can then lead to incoherent branding and hard to track bugs, to help the situation you'd need to have a strongly established quality assurance (QA) process and efficient testing in place. Note that this piece of advice applies to all projects but is often overlooked by smaller companies because of a lack of budget and/or time. Another pain point of native development is the fact that a single feature may take a different amount of time to complete depending on the platform. Let's say you would like to migrate your Android and iOS apps to use the Material Design, a UI pattern invented by Google. This task would be quite a lot easier to achieve for your Android team as most of the built-in UI components are already compliant with the Material Design spec whereas your iOS team would need to spend a lot more time on customization and research. This means that the deadline that will be given to your client will be entirely dependent on the iOS side of things. Cross-platform development aims to solve exactly this kind of difference between ecosystems by allowing developers to only write one application that will work and look the same on all platforms. Of course, you can still choose to implement things differently per platform, if needed. What about hybrid applications? Another great question, I'll start by explaining how they differ from the other types of apps we've discussed so far. To truly understand the differences, we first need to define what "hybrid" actually means. A hybrid application usually starts out as a plain old website, which is then run inside a mobile and/or desktop container via "WebView". This solution can be a very time and cost-efficient approach for businesses with an already established, mobile-friendly website, as tools like Cordova will allow them to release a version of their website to be installed directly on their users' devices very quickly. I addition to this, applications built this way have access to most of the native device APIs, this can range from retrieving geolocation to taking photos and reading messages. To summarize hybrid apps are written just like any other website or web app, meaning one can use any language or framework supported by modern browsers but also have access to additional features similar to native apps, hence the name. This is an incredible way for a team of web-focused developers to leap into the mobile world without any prior experience. However, like any other technology, it is not perfect. As I said previously, hybrid apps are run inside of a "WebView" which is essentially a web browser that is embedded inside the app. Let's take the basic example of navigation in a native application, be it Android or iOS. Both platforms have different animations and gestures which can be used to move around through an app, right? Hybrid apps will not have any of those and will behave and look like a website, meaning there will be no transitions or gestures between pages. This can be a deal-breaker for some as it may feel odd and uninviting to the end-users who are very used to all these mechanisms. How can hybrid and cross-platform development benefit both my company and my clients? Most of the advantages that cross-platform development can provide will not only benefit your company but also your employees and clients. It will allow you and your team to have only one code base to focus on, which means less manpower and time spent per project. Clients will love this as it will help reduce costs and turnaround time for feature requests or bug fixes up to fifty percent. The main point to be made for cross-platform development is the vastly superior developer experience it can bring. Most tools now offer a mechanism called "hot reload" which lets you see changes on screen as you write them. This is not possible with native applications as all the code needs to be recompiled, bundled and installed on every change. This can be very time consuming, especially on low-end computers on which this whole process could take anywhere between two and five minutes. Another often overlooked aspect of cross-platform mobile apps is the ability to release over the air updates instantly, without going through the tedious review process of both Apple and Google Play which can sometimes take up to a full week. With services such as App Center by Microsoft, you'll be able to host the shared application code online and update it as needed (only when native code is not involved) and push it to your users in a matter of minutes. Which approach is best for my business? Here's how I would summarize the above points to help you make the decision that will most positively impact your company: Native development is for apps that either target a single ecosystem, need total control of the device functions or even graphics-heavy games. Cross-platform development offers all of the native benefits and more, it is therefore the most flexible option in this list, capable of building almost any application. Hybrid development is better suited to simple apps which will have limited interaction with the device it is running on. There you have it, I hope I've been able to answer most, if not all, of your questions. If by any chance this article sparked any sort of idea for you, feel free to send us an email at hello@nightborn.be, we'd love to have a chat with you! Want to know what our services are all about? 👉 https://nightborn.be/services 👈 Resources You can find more information on the tools and frameworks mentioned in this article by visiting the links below. React Native Electron Author Yanick Bélanger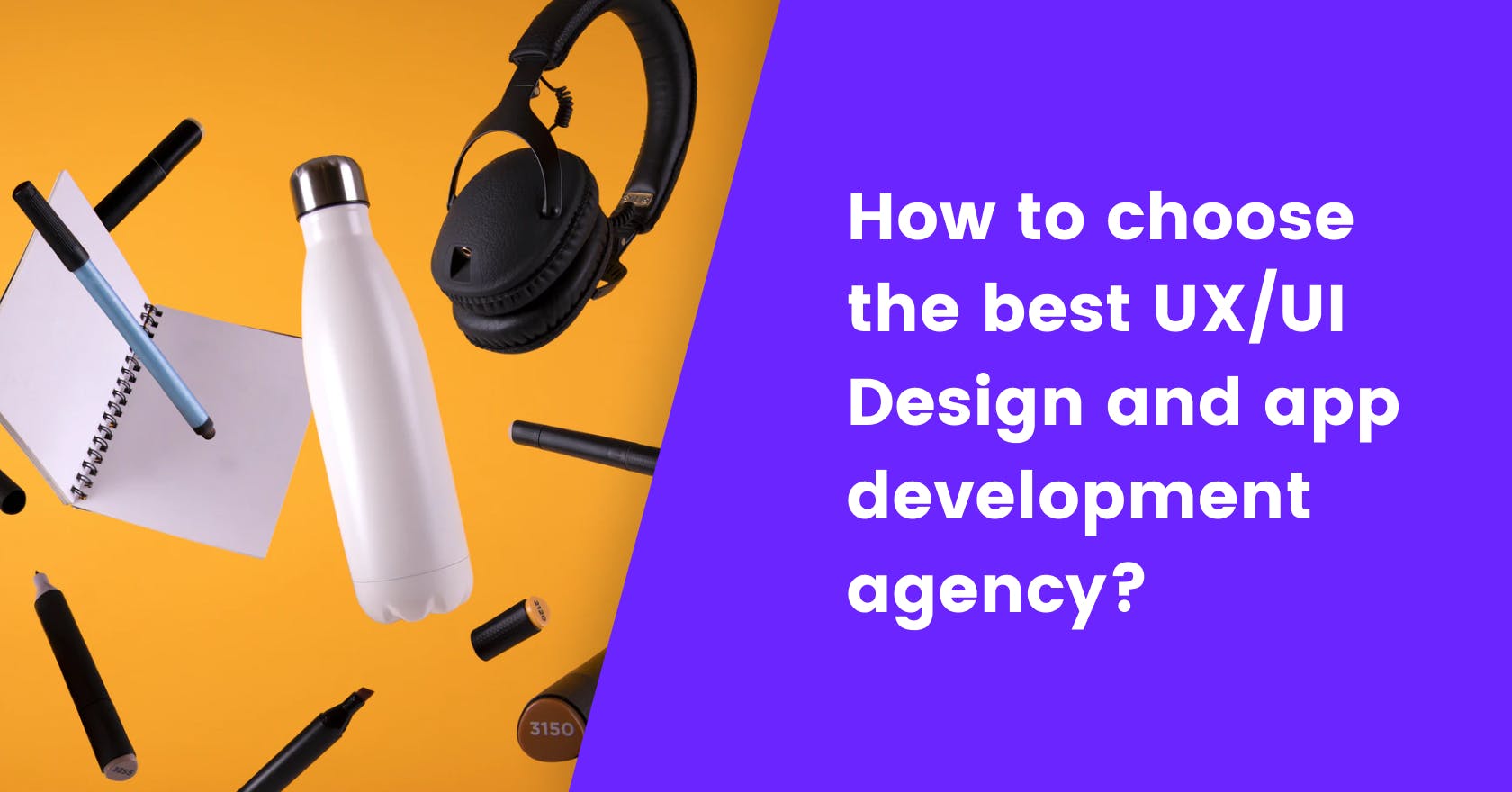 How to choose the best UX/UI Design and app development agency?
First, define your requirements Always start by defining your project's needs. Write down what you need for your project. Make sure this includes: the goal of your application the size of the project the platforms the skills you expect from your agency the budget you have the deadline Also, think about the type of relationship you want with an application agency. Next, calculate your budget. It is better to be prepared when looking for application agencies to eliminate bad choices quickly. Read existing case studies and look for an outstanding portfolio By reading existing case studies of an application agency you can see who they worked with, what the project was about, and how they handled the project. It might especially be interesting if an existing case study resembles your upcoming app. Case studies can give insight into their experience as an application agency. Multiple case studies about projects for big corporations can give a greater sense of credibility. When an agency has a big portfolio of large projects that are very well designed, you could assume they will handle bigger projects properly since they completed these in the past. Also, check if creativity is present in their case studies. Don't forget to visit the website and check the profile and milestones to get a better understanding of the agency. You could also download one of the agency's apps if they are free to see if they promise what they preach. Check the design and functionality in order to see if you are convinced of the agency's work. Look at references and reviews You could also contact references and clients of the application agency to gather information about their past projects. Ask about their experiences with the agency. If their experiences were great you could ask for more information. For example, what was the project they developed for you? What was the scale and timeframe of your project? The best development companies will provide you with this sort of materials even without asking. If a software house can't show you any letters of recommendation from previous clients, it should raise a red flag. Avoid talking to companies that don't have a proven track record of app development. You could also read testimonials if there are any available on the internet. Testimonials are quite a credible source but will only apply to the client's project and experiences. Also, you can take a look at the reviews and ratings of their apps in the application stores. A company is all about its people Projects are being worked on by a team. The individuals' skills and personalities within their team are an important part of the course of the project. The atmosphere within a team can have a strong impact on the project's result. Therefore it is important to have a good relationship with your partner. Plan a meeting with the potential agency and check if you get along. Make sure you feel the vibe of your contact person and his agency. Look for a reliable and long term partner that can ensure the durability of your app. Understand the methodology of the agency Another important aspect when looking for an agency is its process. Check what methodology the agency uses to work on projects and if it suits the method of your project. Don't forget to ask them if they will build a customized application or not. A personalized application could resolve multiple areas of the business. Research is a very important part of the creation of an app. Before hiring an app agency you should ask them how they approach research and what kind of data they gather prior to writing any code. Required support and competences It's important to check if the agency is compatible with your company. Check if the agency meets your project's needs which you wrote down earlier. Discuss with the agency if they can create all the features you'd like to have within your app. You 'll also need to align the programming languages and software products that will be used by your app developers, so ask the agency what their technology preferences are. Within your project, you determine the required platforms your app needs to run on. Discuss your technology stack to ensure they support software for the platform you want your app to run on. An application agency can also become your consulting partner. When you'd like to consult before the development of your application you could contact an application agency with advanced consultancy skills. An agency can give insightful advice regarding the design and the strategy of your project. Communication with your agency Communication is an important aspect while your project is in process. You should ask about arrangements regarding communication flow when choosing your partner. Make sure to include your own requirements regarding communication. You should discuss for example the frequency at which you'll want to receive project updates in order to be up to date with the progress of your project. Also, audit if they share the same set of terms and phrases and what tools they use to track the progress of a project. If they use a project management tool that you are familiar with it could be easier to share progress within the same tool. Keep track of how frequently an agency replies to your messages and phone calls. Do they take initiative? The way they respond can give you an idea if they are interested in working with your company. Size of the project and team When you are in contact with different agencies you should make sure the agency can handle the size of your project. If the team size and structure of the agency aren't optimal for your project it could take a long time to finish your application. You could screen the structure by checking the number of testers, developers, designers, UX/UI experts, and QA experts currently working in the company. Budget proposal Finally, contact the remaining agencies regarding their budget proposal for your project. Keep in mind that the cheapest contract isn't always the best contract. You should also keep in mind the app maintenance. A cheap product could give bugs which could be avoided in the development process. Regarding the costs, you should also discuss a clear policy around app maintenance and support. Ask how the app maintenance is charged for ongoing support. Costs could be a fixed rate or an hourly cost. Also discuss the costs of each new app release, handling bugs, and long term support. In conclusion A good application agency fulfills your project's needs, is compatible with your company, is credible, and respects your deadline and maximum budget. Your app represents your company so it is very important to choose the right agency beforehand. Poor choice of agencies will lead to extra costs and the possibility of a low-quality project. When you went through all these steps you have set your requirements and did your research. After thoughtful consideration, you will have a higher chance of success in finding the right agency for you.